SET YOUR VEHICLE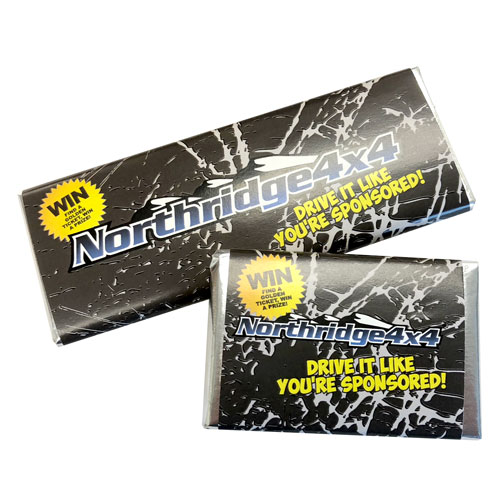 Two sizes!?! WHAAAAAAAT!!?!?!
Because you loved it the first time, we are doing it again! We're RANDOMLY adding chocolate bars to RANDOM packages that ship out. Now we know what you're thinking, bonus chocolate? No way! Yes way. But wait, there's more! We've RANDOMLY hidden Golden Tickets in the candy bars that are good for some pretty sweet prizes. If you find one, give us a call, let us know the special number on the ticket and BOOM, Winning!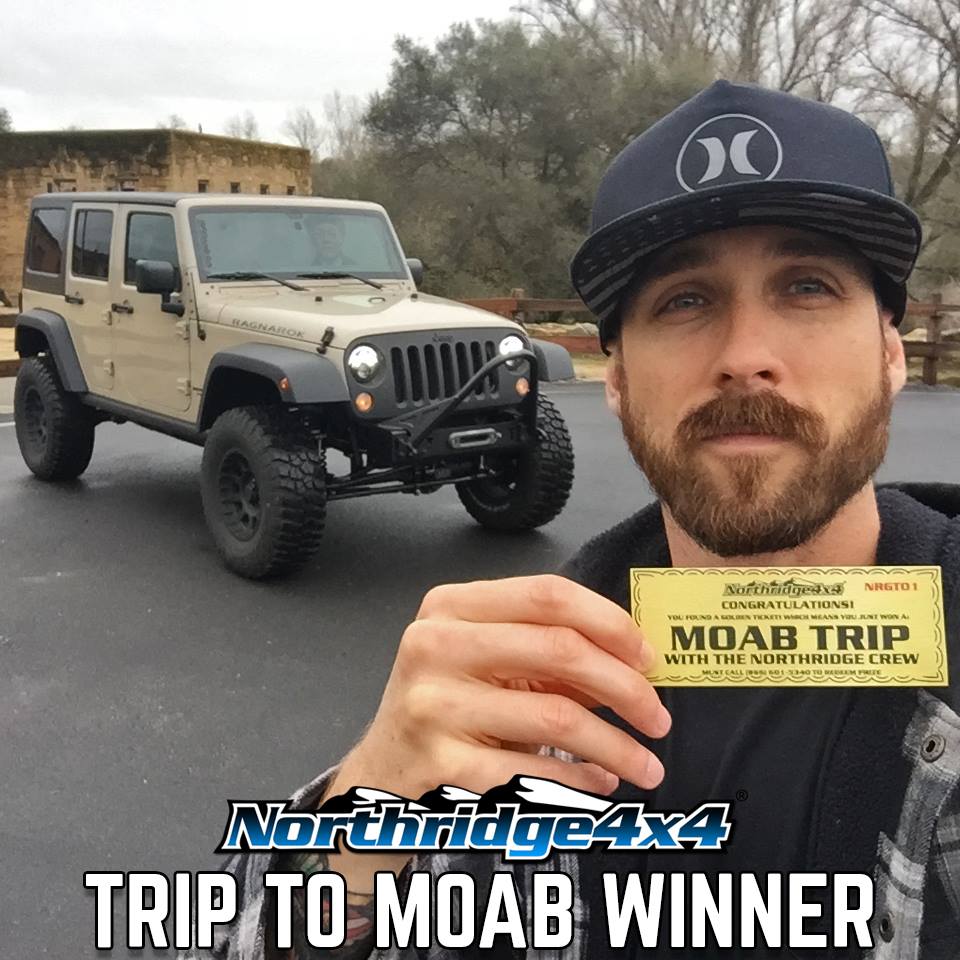 Rember this guy? :) It's golden ticket winner Josh!
Just like last time, the top prize will be a trip to Moab with us. Wait, did we say TRIP TO MOAB? You damn right we did! If you're the lucky person who finds the Moab Golden Ticket, you and one guest get to hang with us the whole week next year during Easter Jeep Safari 2019 in beautiful Moab, UT! Yeah, it's kind of a big deal, Just ask Josh. All you have to do is get yourself and your rig there, we'll take care of the rest.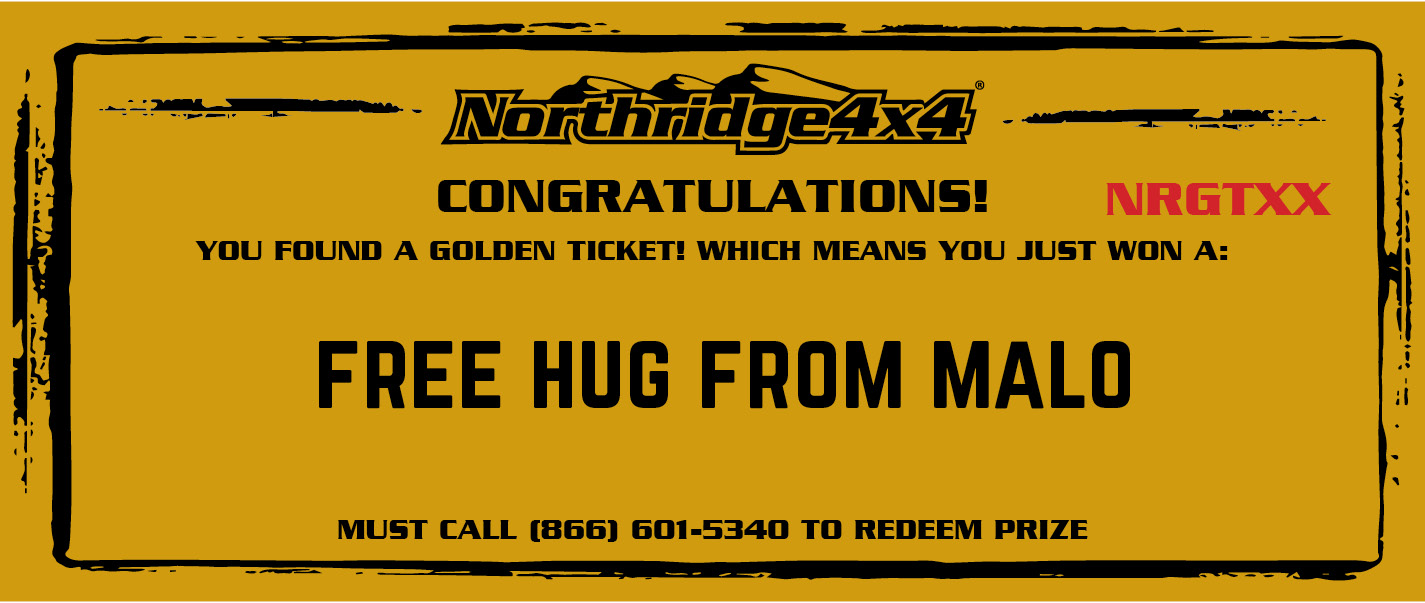 (ticket sample)
So get those orders in and happy hunting! If you find a Golden Ticket, just call the number on the front and we'll walk you through the rest. Also, we'd like to thank the following manufacturers for supporting us with this crazy idea. You guys rock!
*Moab Trip does not include transportation to Moab. Winner is responsible for getting to Moab, UT themselves. Northridge will provide housing, food and fuel costs during Easter Jeep Safari 2019 for the week. Parts prizes do not include installation. If you're outside of the U.S. lower 48, extra shipping may be applied. We'll do our best to make sure your candy bar makes it to you in one piece but once it leaves our warehouse, it's out of our hands. Don't worry though. The chocolate will still taste good if it's broken or slightly melted. ;)