SET YOUR VEHICLE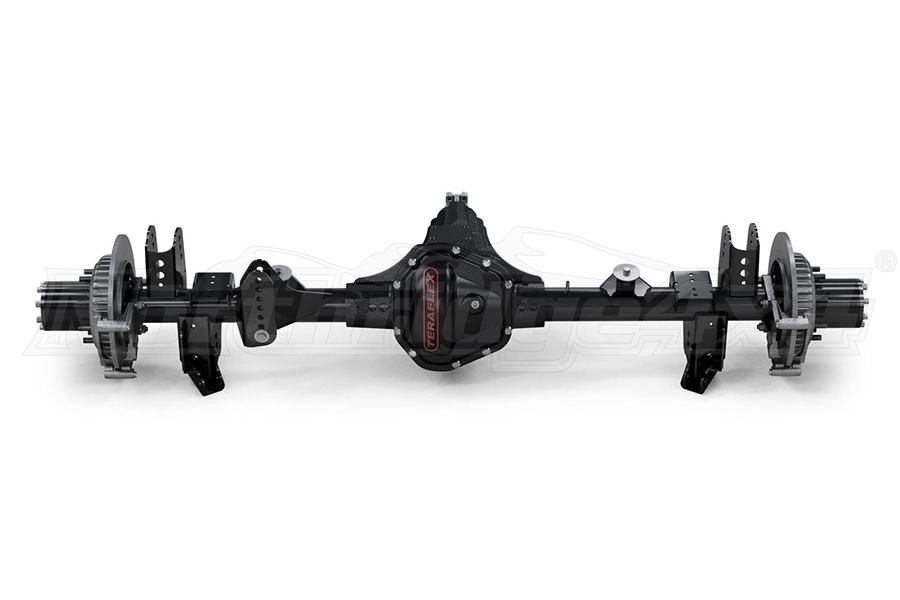 Product Media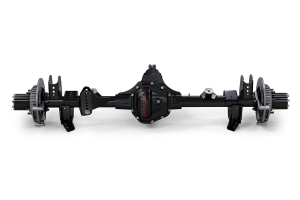 Complete Axle Sets

>

Teraflex Wide Rear CRD60 Full Float Axle w/4.30 R&P and ARB Super 60 - JK
Teraflex Wide Rear CRD60 Full Float Axle w/4.30 R&P and ARB Super 60
JK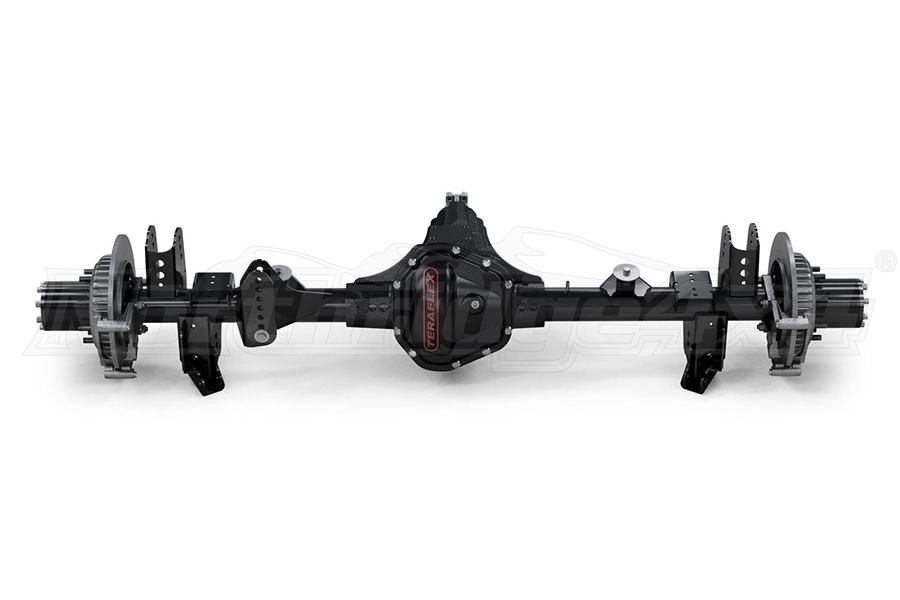 Features & Product Details
"
The TeraFlex CRD60 JK rear axle float was designed and engineered to bring maximum performance, along and top-notch durability. It features an extreme duty full float design with a 8 x 6.5-inch wheel bolt pattern and a rear specific high pinion axle. The exclusive Constant Radius Design remains unaffected by pinion angle adjustments, so it provides higher ground clearance, and the heavy duty bearing caps help to increase rigidity through the carrier and bearings in order to reduce ring and pinion distortion, making it one of the most reliable rear axles on the road.
Its built-in ""skimmer"" cuts the ring gear oil halo, forcing oil into the pinion bearings, while a front bearing pinion pocket holds a renewable oil reservoir that maintains a fresh reserve of oil and replenishes itself as you drive constantly bathing the pinion bearing in cooled oil.
The CRD60 has ductile cast iron housing with increased rib gussets that strengthen the housing in order to eliminate deflection under high loads. Its smooth radius bottom was specifically designed to glide easily over rocks and other obstacles. The high capacity housing on the CRD60 can accommodate over three quarts of gear oil. This ensures fuss-free operation for extended driving.
It's super strong with a 3.25"" x 3/8"" axle tube for superior strength versus weight and the CRD60 is designed with 1/4 inch thick CNC laser cut axle brackets for extreme strength. It comes with a heavy duty ductile iron differential cover and premium UV protected triple-stage powder coat process for outstanding corrosion resistance. The proper pinion angle benefits lifted JK applications and an oversized front pinion bearing design can easily handle increased torque conditions resulting from high load conditions. The reinforced rear track bar mount has multiple mounting locations along with integrated lower flexarm skid plates and pre-drilled holes for limit straps and lower spring retainers.
The upper control arm bushings are preinstalled as are the axle seals. The axles tubes are hand-built and machined for a precise interference fit before being pressed into the housing. All of the 1/4-inch axle brackets are located in jig fixtures in order to ensure correct suspension mounting and to maintain factory suspension geometry. Certified TeraFlex craftsmen then weld the brackets in place. Before final coating is adding the axle goes through a surface hardening media blasting in order to remove all of the oils and contaminants as well as a chemical etching process and a premium UV protected triple-stage powder coat. This gives the axle superior resistance against all environmental conditions.
The CRD60 is designed using the latest manufacturing technologies and is 100% engineered and built in the USA. It comes with all new components and a one-year, unlimited mileage warranty. The actor is sensor compatible and retains all JK, ESP, ABS and speedometer sensor capabilities.
"
CLICK HERE FOR INSTALL INSTRUCTIONS 
PEOPLE WHO VIEWED THIS ITEM ALSO VIEWED