SET YOUR VEHICLE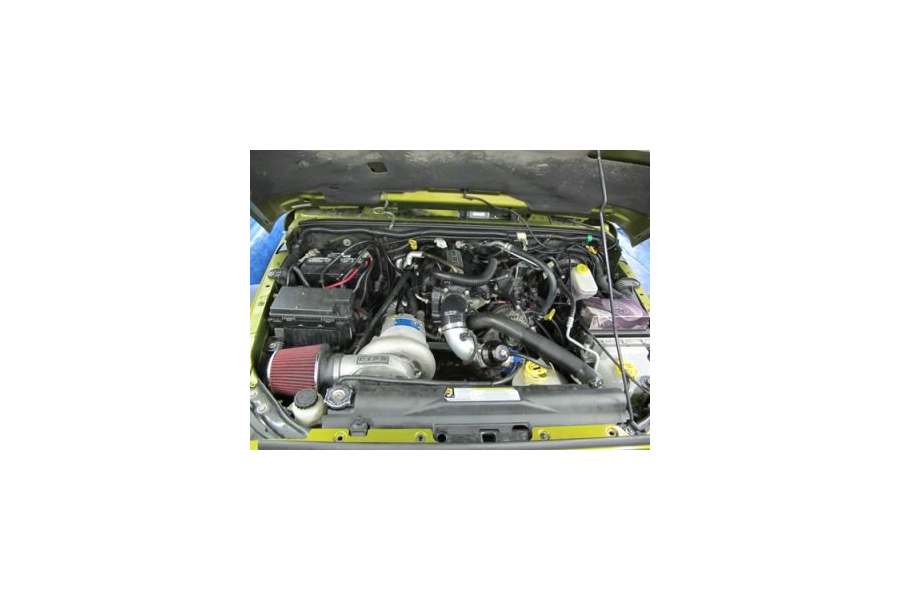 Product Media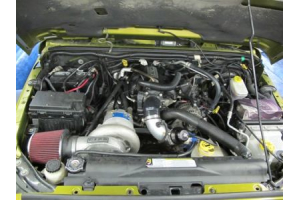 Engine/Underhood - Blowout

>

RIPP Superchargers GEN2 Supercharger Kit V3 Si-Trim Stage 2 Intercooled
RIPP Superchargers GEN2 Supercharger Kit V3 Si-Trim Stage 2 Intercooled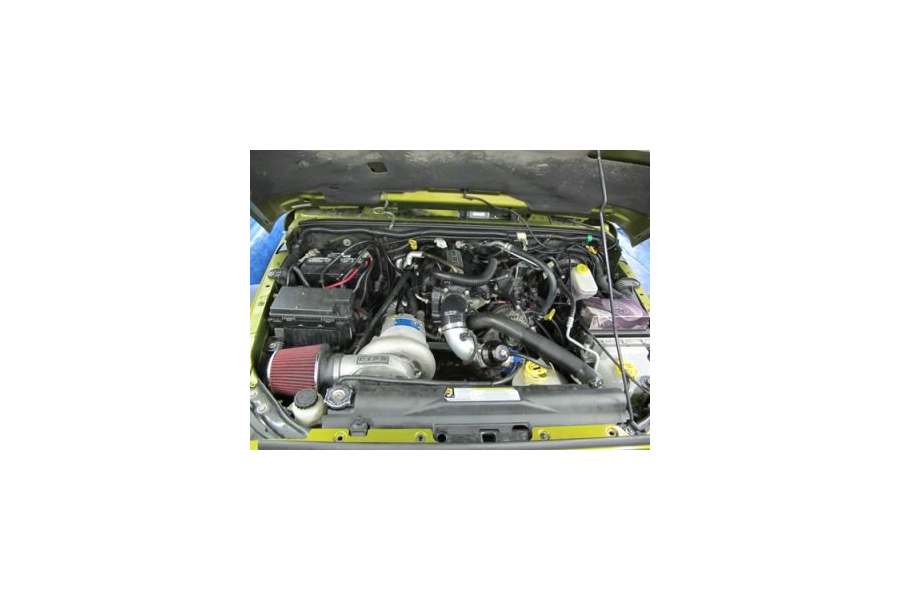 Features & Product Details
Initial testing has found that in stock form the 3.8l only produces as little as 133 Wheel Horse Power (WHP) on stock wheels/tires and gears and as little as 108-123whp on up rated 35 inch tires. With the addition of a RIPP Supercharger and running through stock exhaust manifolds, cats and exhaust, the3.8l produces 240-/+ Rear Wheel HP (WHP) on stock wheels/tires and gears at 8psi. More over an impressive 240+whp and 260+lb/ft of torque on commonly used 35 inch wheels and tires. (HP levels vary depending on tire and gear combination as rotational mass comes into play, this effects both Naturally Aspirated (NA) and Forced Induction (FI) total output).
Automatic : Stock 133whp to RIPP Supercharged 240whp (Measured at the rear wheels)*
Manual : Stock 149whp to RIPP Supercharged 260whp (Measured at the rear wheels)*
When tested on our in house Dyno Dynamics Dyno we found the power curve to be very linear, with the power curve found in a usable RPM range, especially from low RPM. When used in 4W-low the power is instantly available and completely manageable. Daily Driving an SDS powered Wrangler is like driving a V8 powered vehicle without the poor gas mileage and acceleration is no problem. Getting up to highway speed in no longer a task. We initially tested with two RIPP Powered Wranglerís; our in house Wrangler X Unlimited with over 60k of supercharged-miles on 37 inch tires and 5.13 gearing, it still runs like a champ. Now with over 400 kits sold world-wide the list of users and manufacturers that rely on RIPP is impressive to say the least. To name a few corporate exhibition vehicles that rely on RIPP power; Trail Master, Rough Country and Rock Krawler Suspensions and MBRP Exhausts. RIPP acquired a 2008 Rubicon Unlimited and finalized testing in June of 2008 with an additional 20000 miles of testing, making it a fully developed kit. These tests finalized our electronics and long term fuel trims. We are happy to report gas mileage has gone up nearly 2 miles per gallon in the city and over 4 highway WHEN DRIVEN* respectfully for more info please.
Key Features:
* Easy to install with less time and hassle than our competitors
* 100% Check Engine Light free environment
* Most powerful kit on the market
* Self Contained V3 Si-Trim Supercharger
* Add's 2-6MPG when drive respectfully
* Can be used with an Off Road Snorkel
* Most notably should something ever go wrong with any mechanical part of the RIPP Supercharger kit, simply remove the longer serpentine belt supplied and powering the SDS, and reinstall your factory belt which takes minutes and your completely back to stock. This also comes in handy if you live in a state that require stringent emissions testing, simply take the SDS out of the loop and your back to stock. You will not have to reverse any other part of the fuel or electronics to do this, A FEATURE NONE of our competitors can boast.
Power, Drivability, and, Reliability: these three words sum up RIPP Superchargers. It will deliver a smooth and linear boost curve that does not shock the system the way a turbocharger or roots type system would. RIPPís unique approach to product development brings together a system with the level of refinement that your Jeep has been waiting for. Pumping new life into the veins of your vehicle with every revolution! The power added will bring out V8 like performance when you need it.
1 Year Warranty from date of purchase.
Specifications
Brand:
RIPP Superchargers
Mfgr. Warranty:
5 Year Limited
Return Policy:
Not Specified
PEOPLE WHO VIEWED THIS ITEM ALSO VIEWED