SET YOUR VEHICLE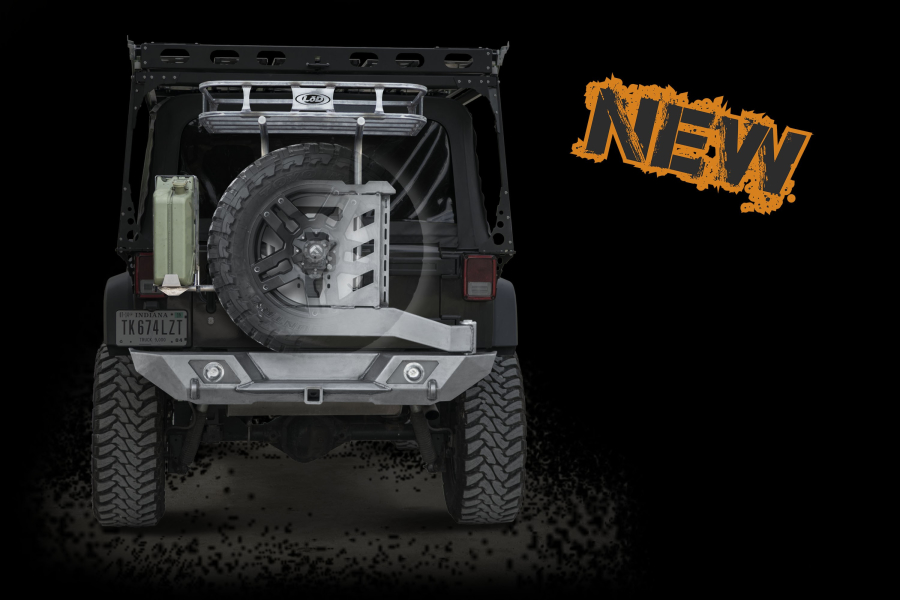 LOD Destroyer Shorty Rear Bumper w/Tire Carrier Bare Steel

- JK
MODEL #
LODJBC0700
Manufacturer Part #
JBC0700
Back Up Light Option:
Yes
Shackle Tabs Included:
Yes
Tire Carrier Included:
Yes
---
Mfgr. Warranty:
Limited Lifetime
The LOD Shorty Destroyer Rear Bumper with Tire Carrier is made with the highest possible quality and durability in mind. This is a product designed for the Jeep Wrangler and is ideal for off-road driving and protection. On top of that, by choosing this LOD Shorty Destroyer Rear Bumper with Tire Carrier are engineered to have a stealthy and streamlined appearance as well as an extremely versatile functionality. This allows you to customize your Jeep Wrangler in a myriad of ways for you off-road experiences on the trail. Recent upgrades to the design process allows the LOD Shorty Destroyer Rear Bumper with Tire Carrer to use lighter bezels than ever before, giving you the chance to change out your bumper out or adjust it just by removing a few screws. This rear bumper is able to fit round lights, a Rigid flush mount, or Rigid D series LED lights just by switching out those bezels. By allowing for all of these customizations, you will have a great many options for using your LOD Shorty Destroyer Rear Bumper with Tire Carrier. This rear bumper with tire carrier fist onto Jerry cans and Roto Pax gas cans. However, you will be able to quite easily adjust the position of the gas cans to the tire carrier. Because many Jeep Wrangler off-road enthusiasts also prefer oversized tires, the tire carrier and trail rack have also been redesigned to accommodate those oversized tires. That way, you can always carry a spare with you in case of emergency. There are also many other features that come with the new and improved LOD Shorty Destroyer Rear Bumper with Tire Carrier. These include the option of a non-door linked or door linked setup. When you opt for the linked style carrier setup, you can utilize a quick-release push button that allows you to disconnect the tire carrier immediately and easily. The more spacious tire carrier design also allows for more attachment options inclluding those for gas cans as well as a universal attachment for other equipment including shovels, tools, and more.
CLICK HERE FOR INSTALL INSTRUCTIONS
PEOPLE WHO VIEWED THIS ITEM ALSO VIEWED