SET YOUR VEHICLE
Use Code: NR100 and save $100 on orders over $850 *Some restrictions apply


Moab Jeep Jamboree was a blast, of course! We made it in time to catch the last part of vehicle check in on Thursday and we were able to check out a couple of the rigs getting checked in as well. Once we got all signed in, we headed off to dinner.
Friday morning brought us some awesome weather, blue skies with some clouds here and there. We signed up for 7 Mile Rim that day and had a decent size group. 20 Jeeps on the trail, which, made for a good time. 7 Mile Rim starts off a little slow with dirt roads taking you back into the back country then, it quickly turns to slickrock and awesome red sand. Our first stop for our pee break was a very well known arch called Uranium Arch. As the day went on, we passed many other cool areas along the trail. As we stopped for lunch we had incredible sights on both sides of us, Monitor and Merrimac Buttes. Such a cool sight to see. I was able to hand out a hat to each driver and passenger and was able to talk to each one, always fun to find those die hard JJUSA goers! Once we got on through the trail, we had a 30 mile journey back into Moab, we had time to spare so we got some drinks and ran on over to Spanish Trail Arena for our dinner and a show. Was able to make the rounds and talk to a lot of people, just about all of them actually. What I found works great is you take the swag bags and hats and make the rounds, table to table. People are always receptive for free goodies. I like to get most the hats out on the first day so that we see them all over the trails the next! As we decided to leave for the night, Shawn with JJUSA and Barb the main gal that put on Moab JJUSA, asked if we could assist on helping find the Poison Spider group that as of 8:30 pm no one has heard from. Way past due!! So we loaded up and headed out as quick as we could. About a ¼ of the way up we ran into the group. 21 Jeeps with 2 broken down. We quickly let Shawn and Barb know that that are all accounted for and that we are working on getting them all fixed up, while their dinner was waiting for them. We got them all down and they were all very appreciative. Always fun to help other jeep friends!
Saturday brought us cloudy but, still decently warm weather. We hit the Hells Revenge trail which is always a good time. Had about 22 rigs on the trail with us and of course another great bunch of Jeep Peeps! Half way in we stopped at the big overlook right near Hells Gate which they did not let any participants drop down into, so I took the honor of giving the group a little show. They allowed me to drop in and climb out of Hells Gate, which is always a little nerving but, I know they loved it. Saturday night we were able to hang and mingle with some new faces, and of course hand out more hats and swag bags. Saturday dinners are always a sad one, being it is the end of the event. You spend the weekend making friends then leaving them. The nice thing is we always end up seeing friends we met at the other past Jamborees😊
Such a good turn out as always!

- AJ


Don't forget! Click the yellow "Sign Up" button below to enter for a FREE chance to win a built 2020 Jeep Gladiator OR 2021 Jeep Wrangler!
Earn 1 extra entry for every $25 spent. Earn 2 extra entries for every $25 spent on participating brands!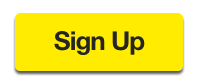 NO PURCHASE OR PAYMENT OF ANY KIND IS NECESSARY TO ENTER OR WIN. PURCHASE OR PAYMENT DOES NOT IMPROVE YOUR CHANCE OF WINNING. The Northridge4x4 Gladiator Jeep Giveaway is open only to legal residents of the 48 contiguous United States and the District of Columbia who have reached the age of majority. Void elsewhere and where prohibited. Promotion ends December 31, 2020. Subject to complete Official Rules.