SET YOUR VEHICLE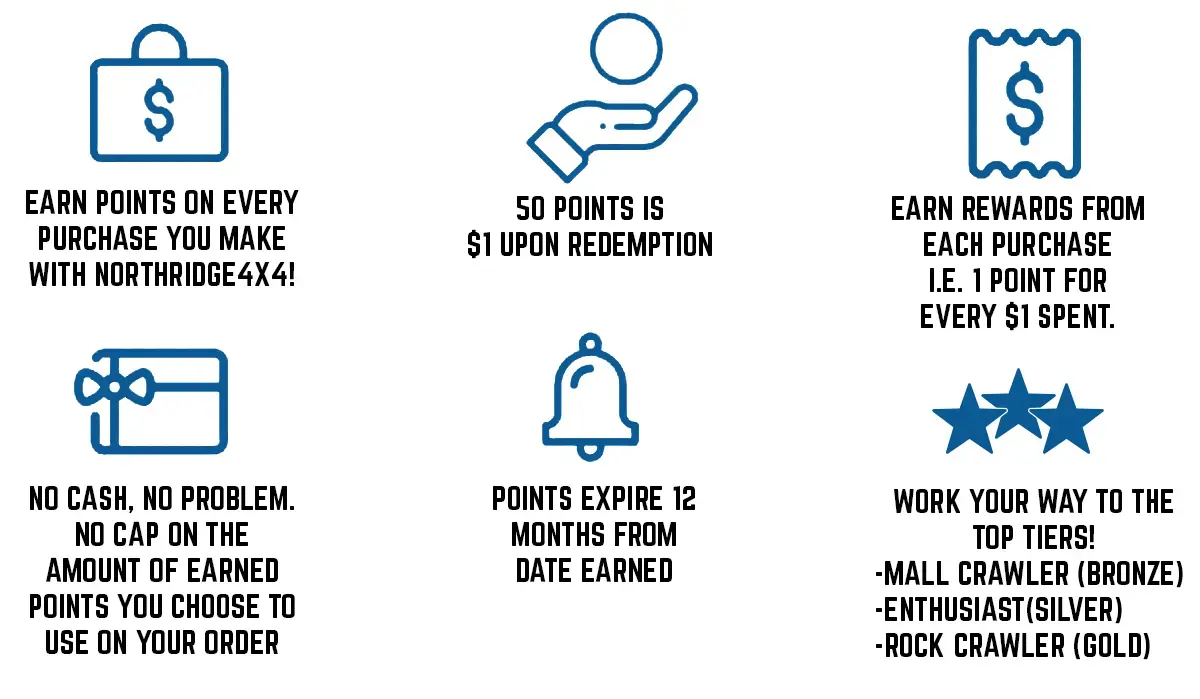 FAQ's about our Rewards Program
Q: Are you adding points for purchases I made prior to the launch of the rewards program?
A: No, points can only be earned on products purchased on the website once the rewards program started (March 15, 2022)
Q. I've written a review but don't see reward points for it, how soon will I see these points added to my rewards account?
A: The points awarded for writing a review can take a couple of weeks to get added to your account.
Q. Can I use more than one rewards gift card at a time?
A: Unfortunately, our system only allows for one gift card to be applied to an online order.