SET YOUR VEHICLE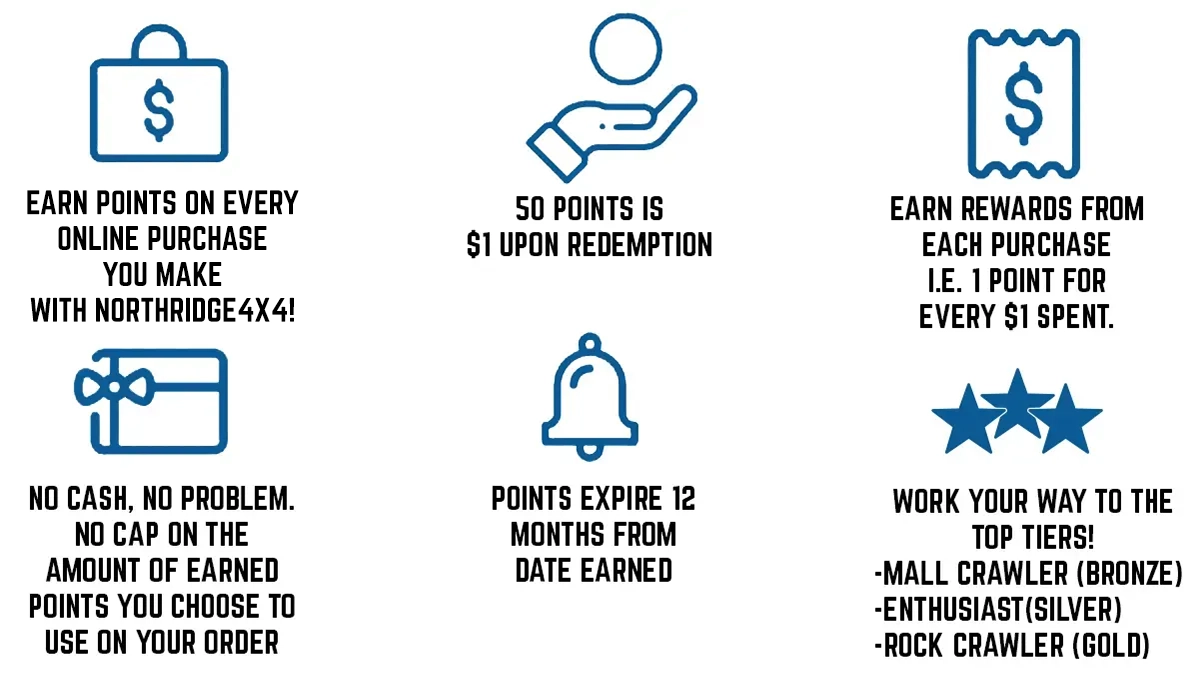 To redeem a gift card with your Northridge4x4 rewards points, follow these steps:
Click the "Rewards Program" link located near the bottom left of our home page and make sure you are logged into your account.

Go to the "My Rewards" section. Only the gift cards you are eligible to redeem will be blue, others will be greyed out.
Click on the gift card you want to redeem. (FYI-Only 1 Gift card number can be applied to an online order at a time.)


Hit Confirm, and your Gift Card number will appear in the text box.
Be sure to enter this Gift card number on our Checkout page and not on the Cart page
Image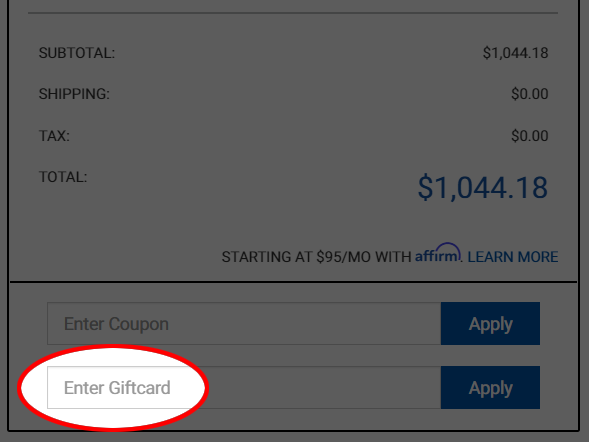 FAQ's about our Rewards Program
Q: Are you adding points for purchases I made prior to the launch of the rewards program?
A: No, points can only be earned on products purchased on the website once the rewards program started (March 15, 2022)
Q. I've written a review but don't see reward points for it, how soon will I see these points added to my rewards account?
A: The points awarded for writing a review can take a couple of weeks to get added to your account.
Q. Can I use more than one rewards gift card at a time?
A: Unfortunately, our system only allows for one gift card to be applied to an online order.