SET YOUR VEHICLE


The event started with on Thursday with registration which was held at the Jeep Jamboree USA headquarters in Georgetown, CA. Us along with several other sponsors and the JJUSA staff greeted each participant as they came through the line. This is where the itinerary for the following day was explained, group assignments were made, and the sponsors handed out their swag. We were split into three groups red was the fastest and most experienced group blue was the middle group that may run a little slower and may need more spotting and white was the slowest moving group with the least modified Jeeps and may need the most spotting. All groups run the same trail it's just how fast you run and how modified your jeep is that determined the group you would be assigned to. It was a smooth process that gave us a chance to meet every participant.
The following morning, we drove back into Georgetown at 6am to get our breakfast and lunch for the day. Breakfast was a carnitas breakfast burrito, OJ, yogurt and fruit. It was great! For lunch we had turkey sandwiches, fruit, chicken strips, chips, and a brownie. JJUSA makes sure you aren't hungry on their trips! That's one of the best things about this event. All you have to pack for food is trail snacks and drinks, JJUSA handles breakfast, lunch, and dinner. Once we had our food, we began our one-hour drive from Georgetown to Loon Lake which is where the trailhead is located. The drive up to Loon Lake during sunrise is breathtaking! Once we arrived at Loon Lake we aired down and had a driver meeting to go over the rules, expectations, and a brief explanation of what to expect on the trail. We loaded up and were on the trail by 8:30am. The Rubicon Trail challenges you from the minute you enter, and the challenges just keep coming. This isn't a trail you just drive; you are wheeling the entire time!
Thanks to the JJUSA spotters we made it through even the toughest obstacle unscathed and arrived at Rubicon Springs by 6pm. JJUSA staff greeted us at the entrance of the campground with a cold beverage and directed us to our camp spot. We quickly set up out camp and headed down for dinner. For dinner we had ribs with all the fixins. It really hit the spot after a long day on the trail. We spent the evening talking with fellow Jeepers and reminiscing about our first day on the trail.
Saturday was a camp day. We were up by 7am and they had a full breakfast and coffee bar ready for us. Eggs, bacon, sausage, pancakes, and muffins were served to get us fueled up for a long day of relaxing in the springs. We aired up a couple floaties and headed down to the springs for the day. This is a family friendly event, and it was great to see people of all ages laughing, talking trail, and hanging out enjoying the beauty of Rubicon Springs.
Dinner was served around 6:30 and did not disappoint. We were served tri-tip, corn on the cob, potatoes, and salad. Dinner was followed by a bonfire, libations, and a great guitar man playing around the fire. We spent the evening telling stories, laughing, and making new friends. This is one on my favorite parts of a trip like this. You are given an opportunity to meet people you likely would not meet otherwise. New friends are made each time we attend an event like this.
We were up and running by 6am on Sunday morning so we could break down camp, eat a quick breakfast and hit the trail. The final day on the trail was bittersweet. On one hand it was nice to be back in the Jeep hitting Cadillac Hill and on the other hand we knew we with every obstacle we passed we were approaching the end of this amazing trip. By 11:30am we were off the trail and airing up tires. We spent a few minutes saying our goodbyes and hit the road for our drive back to Washington.
Thank you to all the JJUSA staff and volunteers for going above and beyond to make this trip such an incredible experience! We will be back.

- Eric


Don't forget! Click the yellow "Sign Up" button below to enter for a FREE chance to win a built 2020 Jeep Gladiator OR 2021 Jeep Wrangler!
Earn 1 extra entry for every $25 spent. Earn 2 extra entries for every $25 spent on participating brands!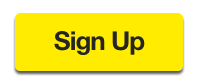 NO PURCHASE OR PAYMENT OF ANY KIND IS NECESSARY TO ENTER OR WIN. PURCHASE OR PAYMENT DOES NOT IMPROVE YOUR CHANCE OF WINNING. The Northridge4x4 Gladiator Jeep Giveaway is open only to legal residents of the 48 contiguous United States and the District of Columbia who have reached the age of majority. Void elsewhere and where prohibited. Promotion ends December 31, 2020. Subject to complete Official Rules.