SET YOUR VEHICLE


For starters, I was called on a Tuesday evening the day before I would have needed to leave and was asked if I could go to this event. Excited and scared to tell my kids that I was leaving them again for the second week in a row, I obviously said I'm on it. So I loaded up again and got on the road. I left at 8 am Thursday and pretty much drove straight through the night, only stopping to hit the restroom in order to make it there for the Thursday evening vehicle check in. We ended up getting there with time to spare! As I arrived to the hote, I was greeted with "where's your mask?'', making me think to myself, "oh great this is going to be a nightmare…" It actually turned out to be very laid back and I was releived masks where not a huge issue.
One of the first pictures I was able to get of my Gladiator was at the vehicle check in, located at the Big Bear Lake Elks Lodge. Extremely cool meeting a lot of the locals, some had been in the area for years. I was assigned to the Red group for the duration of the event and after getting all checked in, it was time for some grub! Found a cool little Mexican restaurant on the main street called El Jacacito Grill. It was freakin' amazing! With a belly full of mexican food, I cruzed the strip by foot, meeting fellow jeepers and having some great conversations about Jeeps and the trails that we would encounter tomorrow. Beat from the long drive, I headed back to the hotel to catch up on some much needed rest.
As you can imagine, morning crept up fast and I made my way back to the lodge for some breakfast and the drivers meeting. This Jamboree was set up a little different then the two I had already attended. The drivers meeting was large and all inclusive, to which they introduced the sponsors of the event and the Trail Guides. It's always an amazing feeling representing such a well known company in the industry. Several folks came up to greet me and I received several compliments and comments about how well we keep our inventory stocked and how amazing our customer service has always been. Great job gals! As we got into the jeeps to head out, Rich our trail guide got on the radio and informed us on what to expect on today run. The Red group was the more advanced group so we had two days full of some pretty challenging trails and obstacles. We did two trails Thursday, starting with "Gold Mountain Trail and ending with "John Bull Trail". Hit dirt at about 9 am and didn't get on pavement till about 4:45 pm. Pretty exhausting day for sure. Gold Mountain and John Bull Trail are both known for their massive boulders and rock sections. They say that if you have never done either of them, it would be best to call ahead to the Big Bear Discovery Center or the Big Bear Jeep Experience and they will give you the most up to date info on the trails. After our long day of aventuring, we headed back to the Lodge for dinner. I was able to hang out with the guys from JJUSA. They gave me a cool spot on stage were I was able to hand out most of the SWAG bags and hats that I had brought. This did leave me with onle a handful to give out the next evening. I try to get the swag and hats out the first day, that way folks can wear their gear the next day and it's always fun to see Northridge gear in the crowd.
Saturday morning we lined up and headed out to a long single trail known as Holcomb Creek. This trail was again, made up of some boulders and river crossings. The trail also had three very well know boulder sections that took an hour to 2 hours, per obstacle, to get the group through. It was very scenic and definitely made for some great photos. Holcomb Creek trail actually paralleled the nationally known Pacific Crest Trail, a hiking trail that ranges from Mexico all the way up to Canada. Crazy! A hiking trail that is 2,653 miles long with the highest elevation being 13,153 Feet. I grew up in California and had no idea that there was such a long trail system! We actually saw a couple hikers and I'm not going to lie, they looked like they had been out for months. I was able to exeresize the winch a few times on the trail, pulling a few of my group members out of some difficult obstacles. We ended the evening with dinner at the lodge and a raffle! This group was a ton of fun and as always, it's hard to leave when you make so many great new friends. It amazes me just how fast you can build a friendship with fellow jeepers by only spending two days on the trail together.
These jamborees are always such a great time and experience. Thanks again JJUSA for allowing us to be involved!


Don't forget! Click the yellow "Sign Up" button below to enter for a FREE chance to win a built 2020 Jeep Gladiator OR 2021 Jeep Wrangler!
Earn 1 extra entry for every $25 spent. Earn 2 extra entries for every $25 spent on participating brands!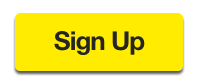 NO PURCHASE OR PAYMENT OF ANY KIND IS NECESSARY TO ENTER OR WIN. PURCHASE OR PAYMENT DOES NOT IMPROVE YOUR CHANCE OF WINNING. The Northridge4x4 Gladiator Jeep Giveaway is open only to legal residents of the 48 contiguous United States and the District of Columbia who have reached the age of majority. Void elsewhere and where prohibited. Promotion ends December 31, 2020. Subject to complete Official Rules.