SET YOUR VEHICLE


This last weekend we made our way up to the 31st Maine Mountains Jeep Jamboree. We traveled from Kentucky up to Maine and had never seen much of the country that we traveled through. The leaves had started to turn, but hadn't reached their peak yet. On Friday, we ran Moose Run, which was very tight in spots, winding through the trees, across creeks, through mud, over rocks, and a lot of climbs and descents. It was a very good mix of just about every obstacle you can find in the area. There were no major breaks, just one front end issue.
This was definitely a crowd favorite, with 22 rigs on it the first day. Friday on the trail was great, with all of us leaving a little muddy. The local fire department hosted a "Jeep Wash", to prepare the Jeeps for the parade through town the following morning.
This event went a little differently due to weather, so the raffle was held Saturday morning at the line up lot. Once the raffle was over, all 140 Jeeps followed an old fire truck through the small town. The entire community was very supportive of the event and were very pleasant to deal with the entire time. There were about 350 or so people, which doesn't sound like a lot, until you take into account that the population of Bethel is only about 2,500.
We were able to talk to almost everyone the first night at the registration, while giving out swag bags. We were in the perfect location, and all had to go past us to sign up for their trails. We got to see several people (and new customers) that we met at the Drummond Island event earlier in the year.
The event was very well organized overall and seemed to run flawlessly. They have had 31 years to perfect it, and I think they have done so. The trail leaders and participants were excited to see us there, and several said "I never expected to see you guys so far North".
The best moment for me personally was when they recognized the gentleman, I didn't get his name, but he was attending his 51st JJUSA event. He was a hoot to talk with and listen to his experiences.
Thanks for some great memories Maine! We hope to see you next year!- Chris


Don't forget! Click the yellow "Sign Up" button below to enter for a FREE chance to win a built 2020 Jeep Gladiator OR 2021 Jeep Wrangler!
Earn 1 extra entry for every $25 spent. Earn 2 extra entries for every $25 spent on participating brands!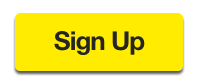 NO PURCHASE OR PAYMENT OF ANY KIND IS NECESSARY TO ENTER OR WIN. PURCHASE OR PAYMENT DOES NOT IMPROVE YOUR CHANCE OF WINNING. The Northridge4x4 Gladiator Jeep Giveaway is open only to legal residents of the 48 contiguous United States and the District of Columbia who have reached the age of majority. Void elsewhere and where prohibited. Promotion ends December 31, 2020. Subject to complete Official Rules.