SET YOUR VEHICLE


Where do I even begin! This was such a fun event! First day, we rolled into the vehicle check in and everyone came running over to greet us, including Seth, who said "you're in our group the yellow group, lets go get you signed up". Everyone in Texas was beyond nice and was always making sure we had what we needed. As we got signed up we got a chance to get aquianted with Joe, Seth and Joe are the guides and both were super informative. After we finsihed the check in process we went out to grab some dinner and hit the hay!
Friday morning we got up and journeyed out to the Figure 3 Ranch for breakfast and to line up in our groups. The Figure 3 Ranch is a 17,000 acre privately owned ranch that is only used twice a year for Jeep events, other than that there are no other vehicles allowed to wheel on the property. The event kicked off with a group trail meeting before we were sent on our way. The crazy thing about Texas is that is extremely flat, however, the descent into this canyon was about 1,500 feet down and was so steep to the point that in some parts we slid for a good 10-15 feet. Always fun! The trail for the day was called Table Top and it was a fun adventure. The wheeling was not at a high difficulty level but, there were quite a few areas to really test and make sure your bump stops were set up properly. We had about 27 rigs on the trail with us that day, which in itself was a treat trying to get everyone through while staying together. Our trail time ended right around dinner time. We found a good spot to park and handed out hats and goodie bags to all and of course, we were able to answer any questions needed.
Saturday we met back out at the Figure 3 Ranch for breakfast and to line our rigs back up again! After the drivers meeting, we made the descent back down into the Palo Duro Canyon. The trail of the day was I believe (Broken Arrow). This trail was very fun and scenic, with some pretty challenging climbs. We had one guy brake a rear drive line, so we had to tow him the rest of the way out but thankfully, we were all able to finish the trail. Seth, Joe, Scott, and Brian made these trails incredibley fun, they even added in a great deal of Texas history! If you have never been, Palo Duro is a incredible place to jeep and visit. After we got up out of the canyon, our dinner was waiting for us. We indulged in big ole juicy Texas steaks. We ended our final evening chatting with potential customers and new friends, enjoying the comradery. Packing up and saying our goodbye's were especially hard this time. Though we had only known them for 3 days, we felt like we had known these folks for years.
One for the books, for sure! Palo Duro, you will be missed! - AJ


Don't forget! Click the yellow "Sign Up" button below to enter for a FREE chance to win a built 2020 Jeep Gladiator OR 2021 Jeep Wrangler!
Earn 1 extra entry for every $25 spent. Earn 2 extra entries for every $25 spent on participating brands!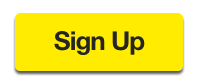 NO PURCHASE OR PAYMENT OF ANY KIND IS NECESSARY TO ENTER OR WIN. PURCHASE OR PAYMENT DOES NOT IMPROVE YOUR CHANCE OF WINNING. The Northridge4x4 Gladiator Jeep Giveaway is open only to legal residents of the 48 contiguous United States and the District of Columbia who have reached the age of majority. Void elsewhere and where prohibited. Promotion ends December 31, 2020. Subject to complete Official Rules.