SET YOUR VEHICLE


This weekend we headed out to Table Mesa which is just north of Anthem in Arizona for the 6th Table Mesa Jeep Jamboree USA. In total, there were 146 vehicles signed up along with passengers. The other sponsors that joined us were Spot, Amsoil, Rusty's Off-Road, General Tire, and Midland. This event was very fun and definitely different from others that I've been on. The trails themselves were not super difficult, but they do have a lot of fun, scenic places to explore.­­
We got in late afternoon on the first day and made it down to the Bumble Bee Ranch for vehicle check-in and picked up our name tags. Then we were able to visit with the guys with Jamboree as well as a lot of the Trail Guides.

The next day we lined up at 7 am to hit the Hieroglyphic Loop Trail with Christian and Rod acting as our trail guides for the trip. We started off with a driver's meeting, then hit the road. When we hit the dirt, we took a quick minute to air down and then got on the trail. The crew from Midland radios hit the trail with us as well, it was good to meet and chat with them about their products and this great event. Returning to the Bumble Bee Ranch in time to shake the dust off and join everyone for dinner at 5:30. It was great to be able to meet and talk with the other participants in a relaxed setting. Many of the participants were families on a vacation, out doing what they love with who they love.
Friday was another awesome day. We were set to hit Black Canyon with another great set of Trail guides. We lined up again at 7 am, had our drivers meeting at 8, and then rolled out for the trail. As far as trails go, Black Canyon had it all, from water crossings to rock gardens, this trail was fun. We were in very steep scenic country, though there was nothing super technical. Like many trails in the American southwest, this one had some history nestled inside of it. Along the trail, there was a that the Native Americans used as a hideout and as a way to stay above the enemy. It was built on top of 15 -20 feet high rock cliffs and was surrounded by rocks. They would hideout on top and during battle, they would light the lower part on fire to either burn or deter the enemy. It was really cool to see from the vantage point that they had back then; very cool to see and learn about. This ended up being my favorite trail of the two because it was so scenic. The trail was over too soon and we had to work our way back to get cleaned up for the last supper at Bumble Bee Ranch and they made it a good one... Steak and Potatoes… we loved it. Couldn't have asked for a better way to end the event.
This was probably one of the most chill Jamborees I've been to and we had amazing weather for both days. We also met lots of great people and said good-bye to a good friend, Jim Horne. This was his last Jamboree. Definitely sad to see him go.
Such a fun trip. Nothing better than this industry and the people you meet and friends you make!


Don't forget! Click the yellow "Sign Up" button below to enter for a FREE chance to win a built 2020 Jeep Gladiator OR 2021 Jeep Wrangler!
Earn 1 extra entry for every $25 spent. Earn 2 extra entries for every $25 spent on participating brands!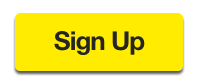 NO PURCHASE OR PAYMENT OF ANY KIND IS NECESSARY TO ENTER OR WIN. PURCHASE OR PAYMENT DOES NOT IMPROVE YOUR CHANCE OF WINNING. The Northridge4x4 Gladiator Jeep Giveaway is open only to legal residents of the 48 contiguous United States and the District of Columbia who have reached the age of majority. Void elsewhere and where prohibited. Promotion ends December 31, 2020. Subject to complete Official Rules.