SET YOUR VEHICLE
Icon Vehicle Dynamics is a well-renowned manufacturer of aftermarket suspension components for off-road vehicles, SUVs, and trucks. With years of experience, Icon offers top-quality suspension components that cater to the needs of off-road enthusiasts and everyday drivers. The company has a team of highly skilled engineers who design and test all of their products to ensure optimal performance and durability.
For those looking to enhance their Jeep's style, Icon offers a range of high-quality wheels and bumpers. Their wheels, such as the "Six Speed" and "Rebound" designs, are engineered to withstand the rigors of daily driving while also providing a bold and eye-catching look. Take a look at the offerings Icon has in Beadlock and Non-Beadlock Wheels. And their bumpers, available for a variety of Jeep models, provide additional protection and clearance, while also adding a rugged and aggressive aesthetic to your Jeep's appearance.
But for those who prioritize off-road performance, Icon's suspension systems are where they truly excel. The Stage 5 system for the Jeep Wrangler JL is precision-engineered to provide maximum strength, durability, and performance, allowing you to tackle even the toughest terrain with confidence. With a set of 2.5-inch shocks, a 2.5-inch dual rate coil spring, and other components, the Stage 5 system will improve the handling and stability of your Jeep, while also providing the necessary clearance for larger tires.
Icon Vehicle Dynamics offers a range of suspension components that can help improve your Jeep Wrangler or Gladiator on and off the road. Some of the components include Coilover Shocks, Control Arms, Coil Springs, and Track Bars. Icon's Coilover Shocks provide extraordinary handling and performance, allowing full customization of a vehicle's suspension to specific needs. The Control Arms offer durability and increased strength over the stock components, while the Coil Springs provide improved load capacity and better handling. Icon's Track Bars are designed to ensure the axle stays centered so your Jeep can navigate challenging terrain with stability and control.
Icon Vehicle Dynamics is a trustworthy manufacturer for those looking to take their Jeep's performance to the next level. With their selection of high-quality suspension components, Icon has something for everyone. Explore the different ways in which Icon can help unleash a vehicle's full potential.
How Icon Vehicle Dynamics Can Improve Your Vehicle's Performance
Icon Vehicle Dynamics offers a wide range of suspension components that can help improve your vehicle's performance both on and off the road. Here are just a few examples: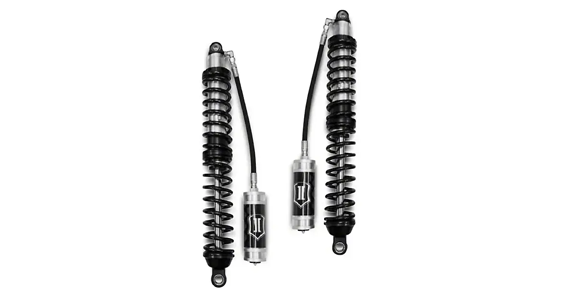 Icon's coilover shocks are designed to provide exceptional performance and handling in the most challenging off-road environments. With fully adjustable ride height and compression damping, these shocks allow you to customize your vehicle's suspension to your specific needs.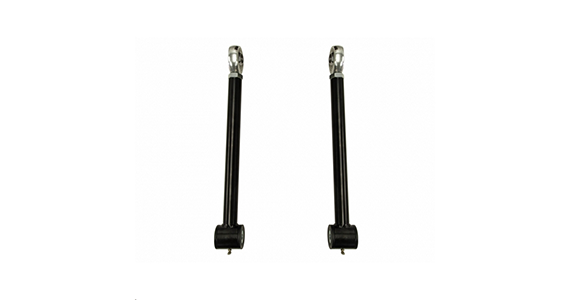 Icon's control arms are engineered to provide increased strength and durability over stock components. They are designed to provide optimal geometry for improved handling and reduced body roll, making them ideal for off-road use.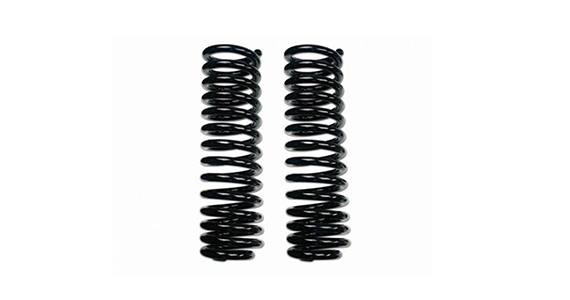 Icon's coil springs are designed to improve load capacity, and better overall handling. They are made from high-quality materials and are designed to withstand the toughest off-road conditions.
Icon's Track Bars are designed to keep your Jeeps axle and chassis properly aligned. With high-quality components and easy installation, this upgrade can help you when you may encounter steep inclines, deep ruts and other obstacles that may cause your axle to shift.
If you're looking to take your Jeep Wrangler or Gladiator's performance to the next level, Icon Vehicle Dynamics is a manufacturer that you can trust. With a wide range of high-quality suspension components engineered to meet the needs of serious off-road enthusiasts, Icon has something to offer for everyone. So why wait? Start exploring the many ways that Icon can help you unleash the full potential of your vehicle!