SET YOUR VEHICLE

Putco Gift Card Giveaway!
Until 9/30/2022, receive a Northridge4x4 Gift Card with every Putcho purchase over $300. Take a look at the breakdown below. The more you spend the bigger the gift card!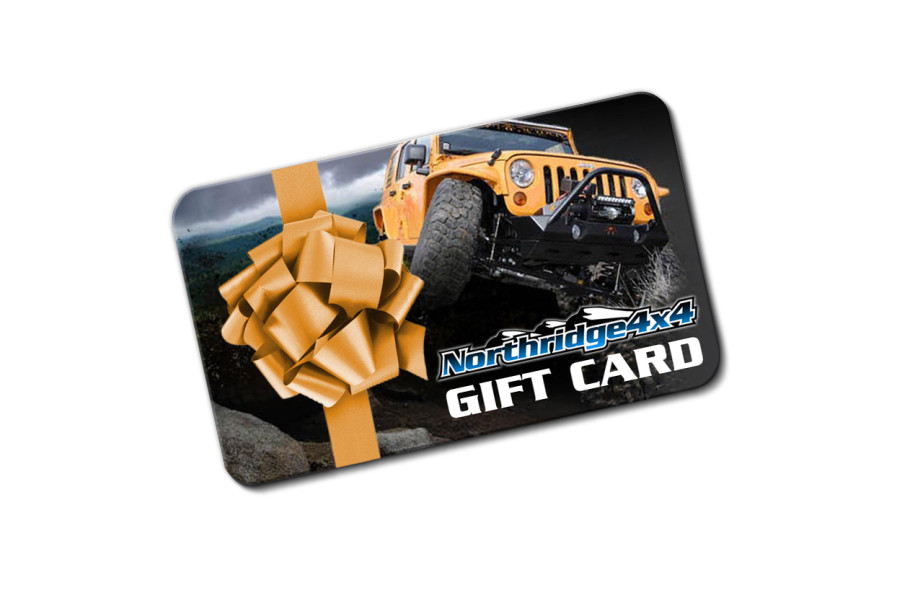 Here is your gift card to be used at the end of the promotion.
Spend between
$300.00 - $499.99
and receive a
$30.00
Northridge4x4 Gift Card
Spend between
$500.00 - $599.99
and receive a
$50.00
Northridge4x4 Gift Card
Spend over
$600.00 +
and receive a
$60.00
Northridge4x4 Gift Card
A gift card is automatically added to your cart and adjusts as you keep adding! The more you buy, the more you get! There is no limit on the number of gift cards you can receive, gift cards are eligible to be used on all products on Northridge4x4.com. Once you place your order, your gift card will be emailed to you 24-48 hours after the product ships.
Cannot be combined with any other promotion. Gift cards are based on a single purchase amount. If you decide to return the product, the gift card will automatically be deducted from the return. Gift cards have a one-year expiration date. Package deals are eligible for gift cards but the gift card total will only reflect eligible parts. Gift Card offer available in US only.