SET YOUR VEHICLE
Your Jeep Wrangler JL's factory exhaust system works fine for basic everyday applications; however, its restrictive design leaves a lot to be desired in terms of both sound and performance. Factory kits typically feature smaller piping and additional bends that limit the overall efficiency and longevity of your engine. Here at NorthRidge 4x4, we work with trusted and reliable manufactures so you can find the perfect aftermarket upgrade for your
2018-2023 Jeep Wrangler JL
. In addition to larger diameter piping, aftermarket exhausts generally have a straighter layout over stock, come equipped with lighter and less restrictive mufflers, and use mandrel bends in order to achieve maximum exhaust flow for your ride. One of the brands that does this best is MagnaFlow, an industry leader in the aftermarket exhaust game. In today's article, we'll be discussing why we think MagnaFlow is one of the best options to choose from when upgrading you vehicle, and which one of their systems might be the perfect fit on your custom Jeep build.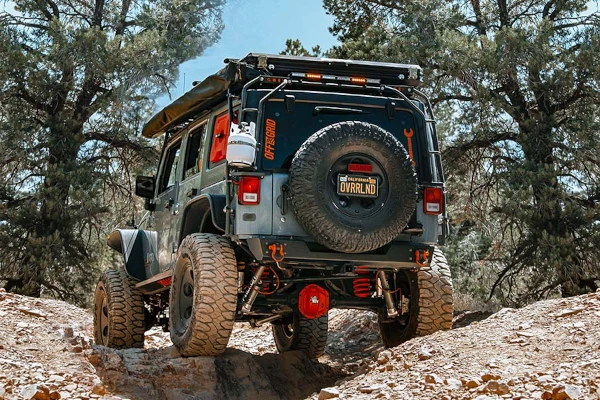 ---
MagnaFlow Exhaust Systems
MagnaFlow, a well-established name in the aftermarket exhaust industry, was originally founded through Car Sound Exhaust, a company with over 35 years of experience in the field. As we approach 2023, MagnaFlow has focused on creating premium exhaust systems for a wide range of vehicles, and now you can experience the legendary MagnaFlow quality for your 2018-2023 Jeep Wrangler JL. To ensure the best possible performance, sound and durability, MagnaFlow only utilizes high-quality components and advanced design techniques when creating their products, keeping your Jeep on the road for the long haul. Additionally, each one of their systems is thoroughly evaluated using dynamometers, multiple flow benches, and highly sensitive testing equipment before ever hitting the factory line. MagnaFlow also equips each one of their exhausts with a straight-through muffler design that gives your vehicle a deeper, more aggressive sound, contributing to the iconic MagnaFlow sound already beloved by many. With these factors in mind, it's easy to see why MagnaFlow's philosophy and slogan fits them so well: Quality, Power and Sound. Set your Jeep Wrangler JL apart from the rest by putting your trust into
MagnaFlow
today.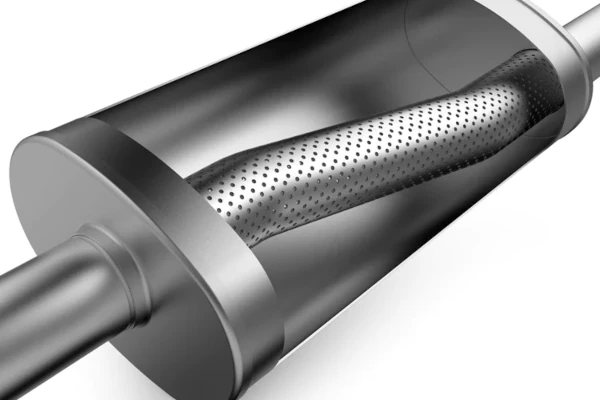 ---
2018-2023 Jeep Wrangler JL MagnaFlow Overland Series Cat-Back Performance Exhaust
In MagnaFlow's extensive lineup of Exhaust Systems for the 2018-2023 Jeep Wrangler JL, the Overland Series is one of the most popular options as it offers incredible versatility for a range of applications. MagnaFlow designed their
2018-2023 Jeep Wrangler JL Overland Series Cat-Back Exhaust
from 100% stainless steel that is tough enough to handle the rigors of the off-road, ensuring you and your rig make it back home in one piece. The main piping featured in this kit is an impressive 2.5-Inches in diameter and was crafted with premium mandrel bends, optimizing the airflow your exhaust pushes out. By allowing you engine to breathe easier, this exhaust produces dyno-proven performance gains which help slightly boost both horsepower and torque whether you're passing someone on the highway or challenging new terrain. What's more, this system was specifically engineered to enhance your Jeep's ground clearance and departure angles with its single-side, high-clearance and no-tip exit, allowing you to explore further and experience more. The Overland Series does an especially good job outfitting your ride with an exhaust that's ready for both on and off-road driving conditions, giving you more peace of mind each time you get behind the wheel. When it comes to sound, this exhaust features MagnaFlow's signature straight-through muffler design that delivers a deep, iconic rumble each time you hop on the accelerator. Better yet, each system incorporates No Drone Technology (NDT), which mitigates interior noise levels by canceling out the natural droning frequencies produced at highways speeds. This means you can experience a comfortable drive over every terrain while still leaving others envious around every corner. Best of all, this kit was crafted from CNC precision robotic manufacturing to allow for a perfect, bolt-on fitment for a hassle-free installation process. All in all, the Overland Series is the perfect addition for anybody looking to improve the overall sound and performance of their rig with enough ground clearance to continue any overland excursions.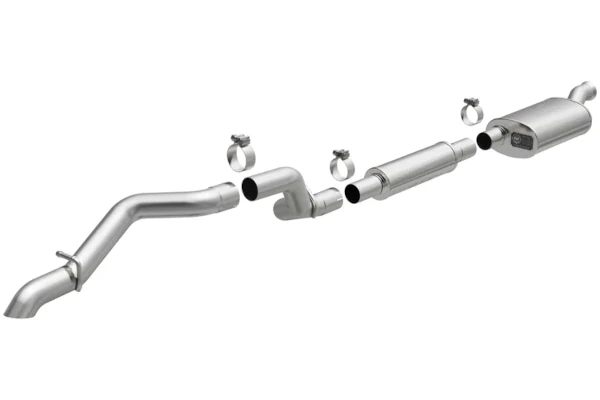 ---
2018-2023 Jeep Wrangler JL MagnaFlow Street Series Cat-Back Performance Exhaust
Moving on to the second option MagnaFlow offers for the Jeep Wrangler JL, the Street Series exhaust offers all things performance and sound. This particular system is not for the faint of heart, delivering dyno-proven power and performance exterior sound each time you get behind the wheel. The
2018-2023 Jeep Wrangler JL Street Series Cat-Back Exhaust
is a dual-exit exhaust system that takes your rig to the next level by offering up one of the most aggressive exhausts on the market in a simple and effective package. Each one of the Street Series kits is built using the same durable stainless steel featured on the Overland Series, and is crafted with mandrel bends in order to deliver serious performance gains when you need them most. Moreover, this system comes equipped with a dual rear-exit design with double-walled, angle-cut, and rolled-edge matted black tips that add a bit more personalty to the exterior of your ride. The dual tip exit paired with the straight-through muffler produces and aggressive exterior exhaust note that will be sure to make all of your off-road buddies jealous the next time you hit the trails. The included black tips will also give the rear-end of your Jeep a bit more character and appeal, allowing you to further customize your aggressive Wrangler build. The direct-fit Street Series will also install easily onto your ride thanks the the extensive use of 3D scanning during development to ensure OEM like fitment. Whether you're looking to squeeze out every ounce of potential hidden under the hood of your Jeep, or simply want a build that blows other Wranglers out of the water, the Street Series Exhaust is the perfect addition.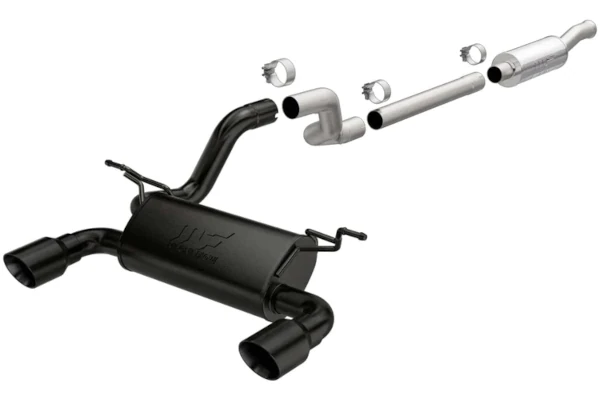 ---
2018-2023 Jeep Wrangler JL MagnaFlow Rock Crawler Series Cat-Back Performance Exhaust
Up next in MagnaFlow's catalog features the Rock Crawler Series Exhaust, one of the best options for those who need to maximize their ground clearance for a variety of different landscapes. It's important to note which engine size is equipped on your Jeep, since the two options for this particular system include the
2018-2023 Jeep Wrangler JL 3.6L MagnaFlow Rock Crawler Series Cat-Back Exhaust
and the
2018-2023 Jeep Wrangler JL 2.0L MagnaFlow Rock Crawler Series Cat-Back Exhaust
. Whether your ride is sporting a 2.0L or 3.6L, the two systems are practically identical in every way. The Rock Crawler Series was specifically engineered to bring superior boulder-climbing capabilities to your ride without compromise. Each one of these systems has been weight-optimized in order to closely hug your Jeep's undercarriage, greatly improving both ground clearance and departure angles for the tough situations you find yourself in. This system also comes tipless with a high-clearance, single-side rear exit that further improves the overall clearance your JL Wrangler can acheive. After installing this system on your ride, you'll be a set of larger wheels & tires away from nearly eliminating the chance of your exhaust coming into to contact with off-road obstacles. What makes this system even more enticing is it's loud and aggressive exterior sound levels that make your Jeep roar in every situation. Additionally, you'll still get to enjoy the benefits of premium stainless steel construction and straight-through muffler design seen on both the Street Series and Overland Series kits. The Rock Crawler Series is incredibly easy to install on your ride and is perfect for anybody needing to traverse tricky boulders and larger off-road obstacles on their adventures.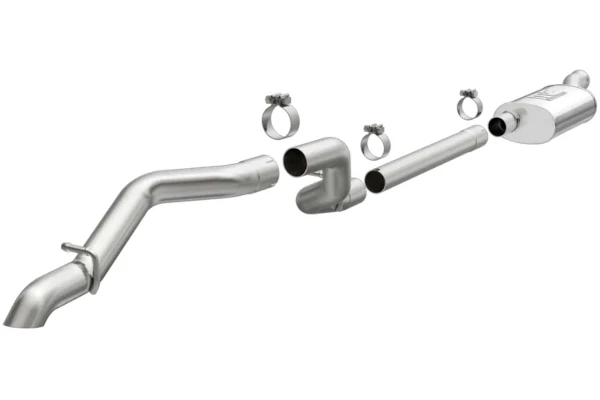 ---
2018-2023 Jeep Wrangler JL MagnaFlow MF Series Axle-Back Performance Exhaust
The final and most unique option MagnaFlow has to offer for your Jeep JL is their premium MF Series Exhaust System that takes a much simpler approach to upgrading your exhaust. The
2018-2023 Jeep Wrangler MagnaFlow MF Series Axle-Back Exhaust
works by replacing the mufflers of your Jeep, and the exhaust pipes from the axle, back towards the tips. Compared to the cat-back kits that replaces the exhaust from the catalytic convertor and back, an axle-back is typically the way to go for increasing the overall exhaust volume and sound on your vehicle. Make no mistake, MagnaFlow's MF Series Axle-Back Kit does more than just providing aggressive sound, it was engineered to pair together free-flowing power and additional ground clearance for some of the best Jeep performance both on and off-road. Each one of the MF Series Kits delivers that iconic MagnaFlow and was tuned to produce superior interior and exterior sound levels for an enhanced driving experience each time you get behind the wheel. With this kit equipped, you'll also experience dyno-proven performance thanks to the straight-through muffler design that improves the flow dynamics and evacuation of exhaust gases. What's more, this system features a split, dual rear exit with powder-coated black tips that perfectly compliment any other exterior accessories that you may have already installed. Like all of MganaFlow's exhaust systems, you can expect a perfect fitment and straightfoward installation process as this kit bolts directly to your Jeep without the need for any cutting or permanent modifications. The MF Series Axle-Back exhaust offers incredible performance and sound at an affordable price, so pick one up today to enhance the way you adventure.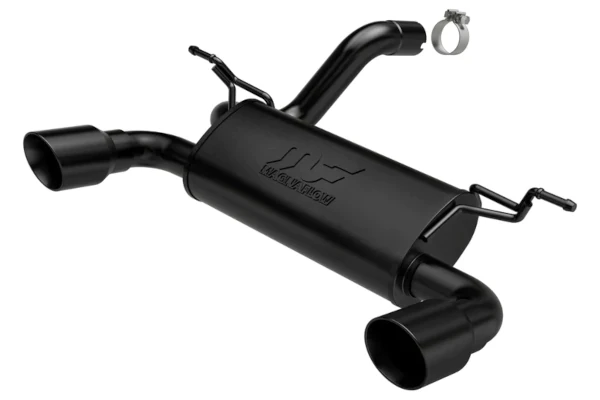 ---
Final Thoughts
Each one of MagnaFlow's exhaust for the 2018-2023 Jeep Wrangler JL make for a great addition on any rig, but it all comes down to your intended applications. For those who need maximum ground clearance over challenging terrain, we recommend choosing either the Overland Series or Rock Crawler Series as they were specifically designed to stay out of the way. For superior sound and performance in every situation, choose from either the Street Series Cat-Back or MF Series Axle-Back as they were designed with power and appearance in mind. Regardless of what you choose, you'll be going home with an upgrade that seriously sets your rig apart from the rest of the pack.
Top 2018-2023 Jeep JL MagnaFlow Exhaust Kits: