SET YOUR VEHICLE
ARB Old Man Emu 2in Complete Sport Suspension Lift Kit
2

Reviews
Customer Photos and Videos

1 of 1 people found the following review helpful
High Quality Lift
10 months ago
WIYeti
First of all, thanks to the folks at NR 4x4. I bought this lift to replace a 1.5" spring spacer kit on my 1999 Sahara. After hesitating to pay the extra money for this lift I can say after installing it that I'm glad I did. The quality or the parts and accessories for installation are excellent, as is the ride quality. I decided to go with the Sport kit, which still has a compliant ride and was a much needed upgrade over the 20 year old stock suspension. Installation was straight forward, every bolt and washer was there, along with some stickers and a hat. If you're considering a lift in the 2-3" range I would highly recommend this one. I did however have to lower my transfer case following install to alleviate driveline vibes, but that was expected.

Was this review helpful?
1 of 1 people found the following review helpful
Amazing lift
3 years ago
Xod of Vegas
This is my fourth OME HD lift. I won't go to any other brands. They are solid, nice ride, easy installes. I have roughly 300,000 miles on the four lifts and they are amazing. Don't think twice buy one. Don't bother with the light weight spring the HD handle the larger bumpers and give you that much more lift. They do settle but not like many others out there. As for service, Northridge is always amazing. Thank you!!
Was this review helpful?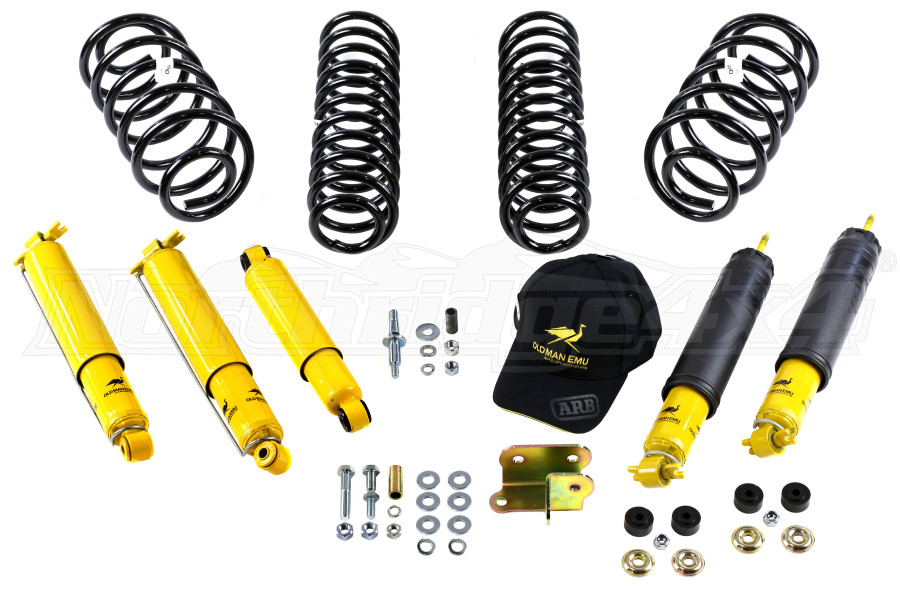 Community Media