SET YOUR VEHICLE
Rugged Ridge Front HD Stubby Bumper
1

Reviews
Customer Photos and Videos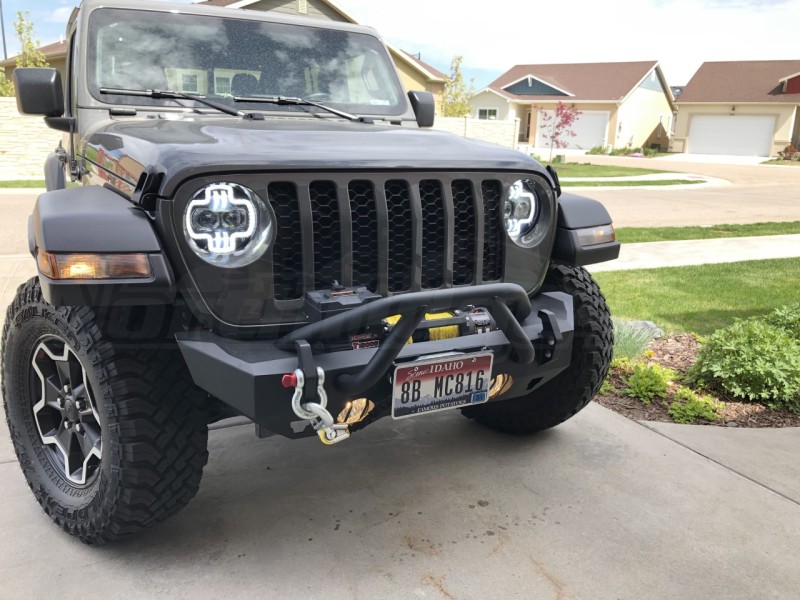 2020 Jeep Gladiator. Easy install with one person. Solid bumper!
12 months ago
Paulie
Super happy with this bumper. Looks great and much more sturdy compared to the stock plastic bumper. The install went pretty smooth considering it was my first time installing this bumper. The plastic tabs on the mounting bolts definitely help. I did eventually realize that a few of the stock mounting holes needed to be reamed out a little as well as one of the winch mounting brackets. The stock fog lights mounted easily with included hardware. I did not have the LED fog lights. The winch mounts in the bumper and out of the way of the radiator so it doesn't impact the airflow. I added the X Striker bar to help protect the winch. Mounts easily as well. There are a few great videos out there to help with taking off stock bumper and mounting this bumper. The instructions were written ok, but video made it much easier. I have the Rugged Ridge skid plate on order. All in all this bumper gave me everything I was looking for in a stubby bumper. Inner winch mount, striker bar, matched skid plate, high lift jack points, and solid recovery hooks with both a 3/4 and 7/8 diameter holes for shackles. Well packaged and shipped quickly.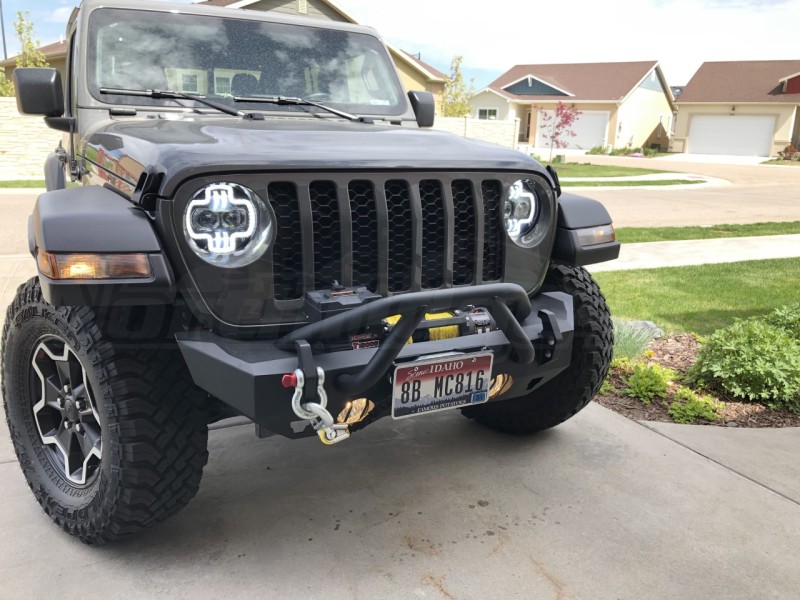 Was this review helpful?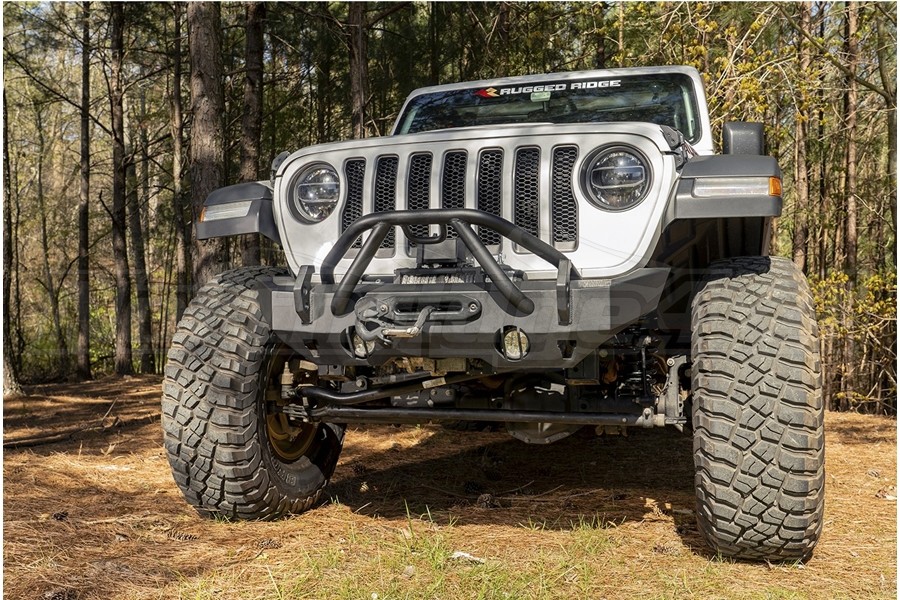 Community Media