SET YOUR VEHICLE
Teraflex Falcon Series 3.3 Adjustable Piggyback Shocks Front & Rear Kit 5-6in Lift
MODEL #
TER03-01-33-400-406
3

Reviews
Customer Photos and Videos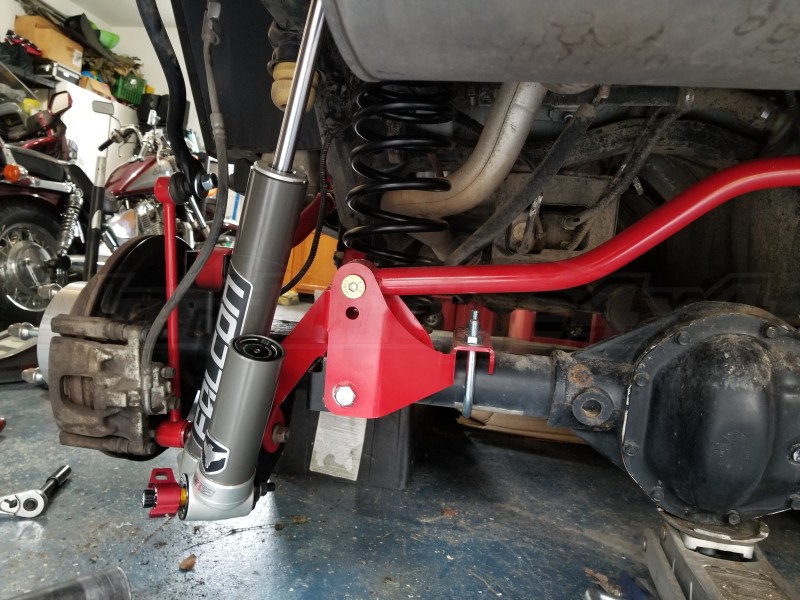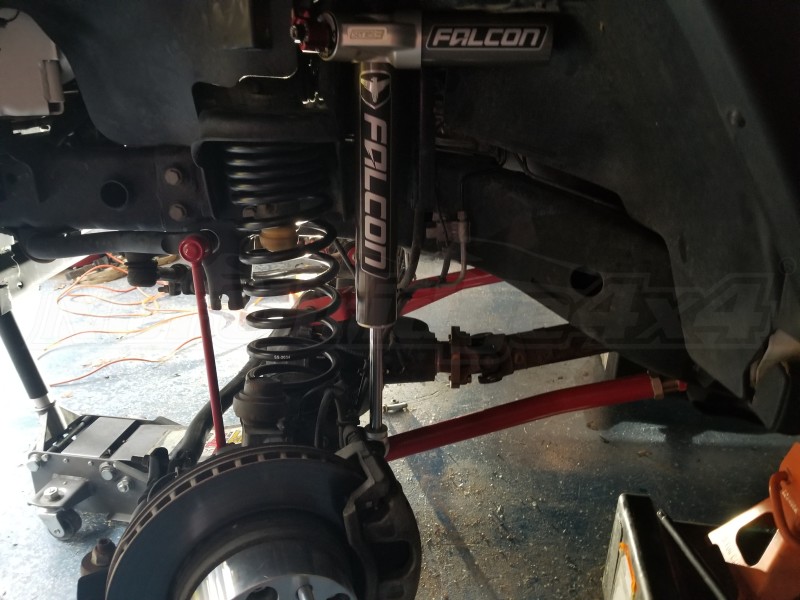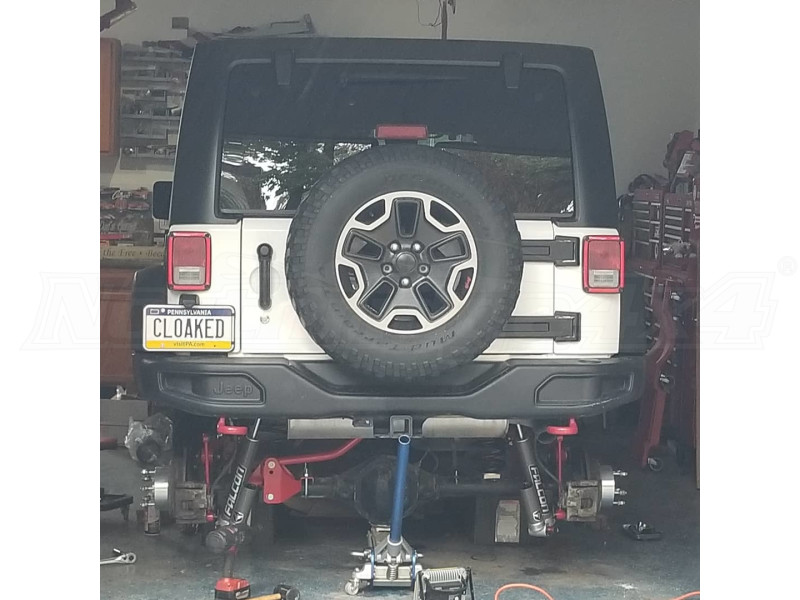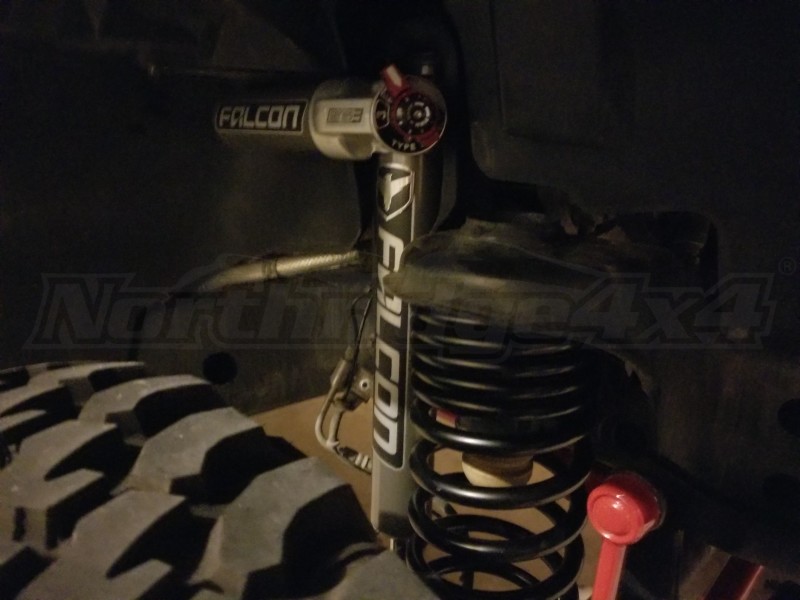 Falcon 3.3 for 2015 Jeep JKUR Hard Rock Edition
1 year ago
Metalcloaked_whiteout on Instagram. Follow my build
These shocks are amazing!!! I chose to go with Metalcloak 3.5 gamechanger for my jeep but wanted something adjustable for shock. These ride nice and smooth and have nice adjustment to fine tune the ride. I'm soo happy I went with these. Easy to install.....just take your time. I'm planning on getting the rear brackets for extra protection. I should have got them right away but just wasnt thinking. Great product....I'd recommended them to anyone!
Was this review helpful?
wow
2 years ago
JK King
an amazing product
Was this review helpful?
5 of 5 people found the following review helpful
WOW
2 years ago
JHendren
For anyone considering purchasing the Falcon 3.3 Shocks, I simply have one piece of advice, DO IT! They will not disappoint. I have the AEV Dualsport 2.5 lift installed on my JK Unlimited for around 6 months now but something wasn't quite right with the ride. That is where the Falcon 3.3's come in. This is how a kit is supposed to ride out of the box. By far the best riding shock I have ever had the opportunity to install and ride on. They perform both on road and off so even your mall crawler will thank you when you run over the speed bumps trying to beat the Prius to get that elusive first row parking spot at the next big sale at the local mall. I tried them on settings 1 and 3 first that are pre-set from Falcon and it was an immediate improvement over the Bilsteins that I was used to riding on but I wanted more control. The 2nd setting that allows you to dial in even more is where I found myself making the most improvements to ride quality. Even making a single adjustment on the dial is noticeable on and off road. My perfect setting is with the selector switch in the 2nd position and the dial in the 5th position and it's like riding on pillows going down the road. I would dare to compare it to many of the luxury brands out there and dare say that it will ride better. I truly believe that these shocks should come with EVERY lift kit on the market as a standard option. You guys nailed it and I would give it 7 out of 5 stars.
Was this review helpful?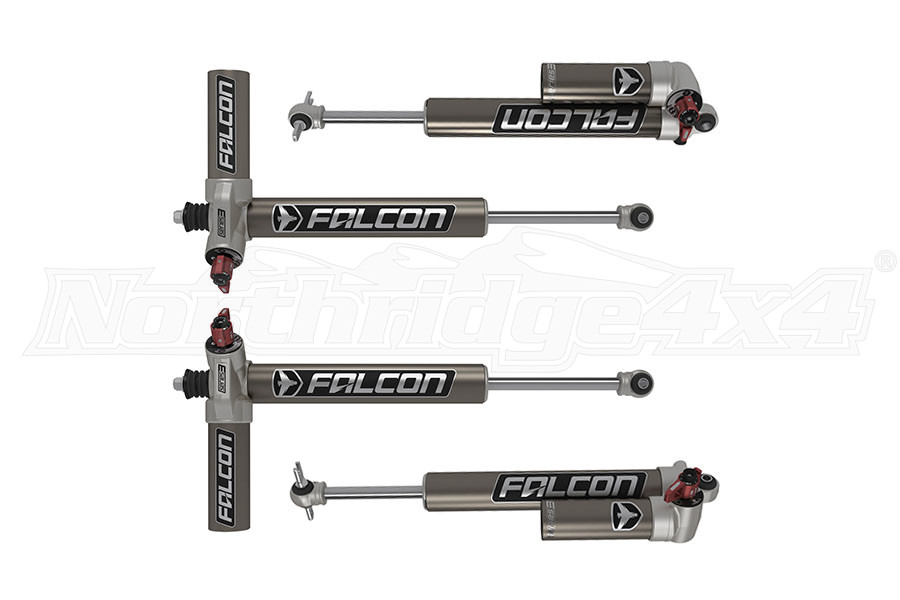 Community Media