SET YOUR VEHICLE
Teraflex JK Transit Mud Flap Kit
2

Reviews
Customer Photos and Videos
Attractive and good modification
3 months ago
WShawlee
These were easy to install and look reasonably good once fitted to the vehicle. Mud flaps in general are something worth considering if you are using bigger tires and have installed a lift. The bigger tires can throw up quite a bit of road debris, and the minor addition of removable mud flaps makes the road safer for the people traveling behind you. If you no longer have the rear bumper bolts normally required to install these to the frame of your Wrangler, the required M10 bolts can be had for a very reasonable price at most hardware stores, and represents a significant savings from running them down via the parts desk at a dealership. So far no complaints.
Was this review helpful?
Unique Mud Flaps
3 years ago
Kn.Gordon
I'll admit that I didn't care for these at first but they grew on me. With luggy tires I felt sorry for the people following me on the highways, throwing rocks and stuff. I like how they can easily be removed and lots of room for adjustment. I recommend using some anti-seize lubricant on the bar that slides into the holding bracket as they tend to get stuck. Good quality and I highly recommend.
Was this review helpful?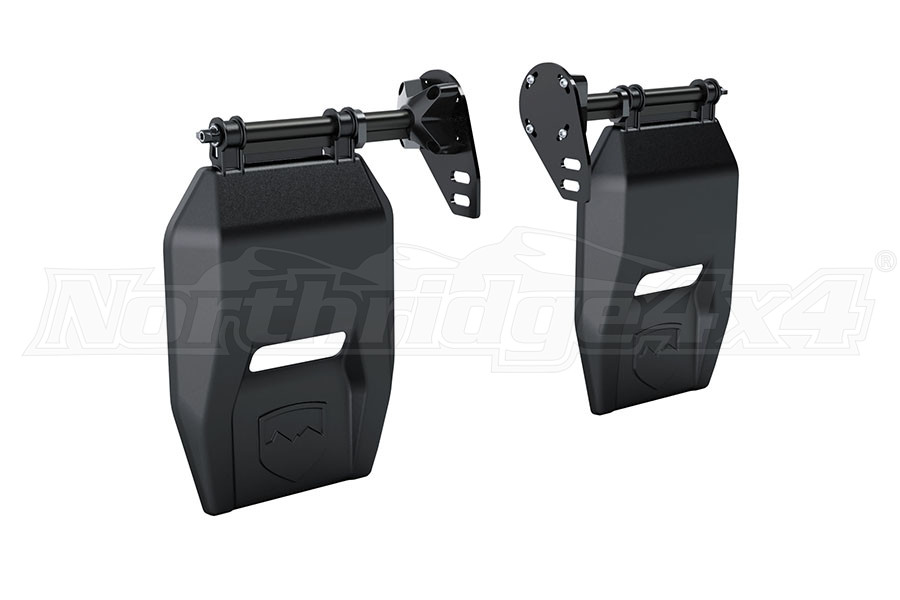 Community Media