SET YOUR VEHICLE
Artec Industries Full Bellypan Skid Plate, Aluminum
2

Reviews
Customer Photos and Videos


Quality fit and materials
6 months ago
Retro Rubicon
I finally got a chance to install this with my friend. The aluminum is really light but having a second set of hands around was key. The install is pretty straight forward between the instructions and the videos available on the Artec website. Really only had one hang up trying to remove the OEM strap but was able to figure it out after a few tries and some cursing. You MUST remove the bolt on the rail side in order to get enough slack in the strap to pull it down and free it from the OEM skid plate. From and instruction perspective, the only really confusing part is that the mounts for the front of the oil pan skid both only have one hole and it references two holes on the passenger side. You will also have extra bolts and spacers depending on what year you have. The perfectly smooth bottom with recessed bolt heads will be a huge improvement over the OEM bolt heads that I had almost sheared off on rocks anyway. Looking forward to trying these out at Winrock in May!
Was this review helpful?
2 of 2 people found the following review helpful
Great Coverage
1 year ago
PhxRedWagon
Don't freak out when you get the boxes and 2 out of 3 are marked 3.6l. the only plate that seems to be different on the 2.0 is the front (Oil Pan). These are a VERY tight fit. I did mine on the floor of my garage and had to push and pull a few times to get the holes to line up but it is a great addition to the crummy OEM skids. This is a MUST have if you are going to do any offroading. skip the sexy lights and angry eyes and get some real insurance. and get the Aluminum, one person can easily lift them.
Was this review helpful?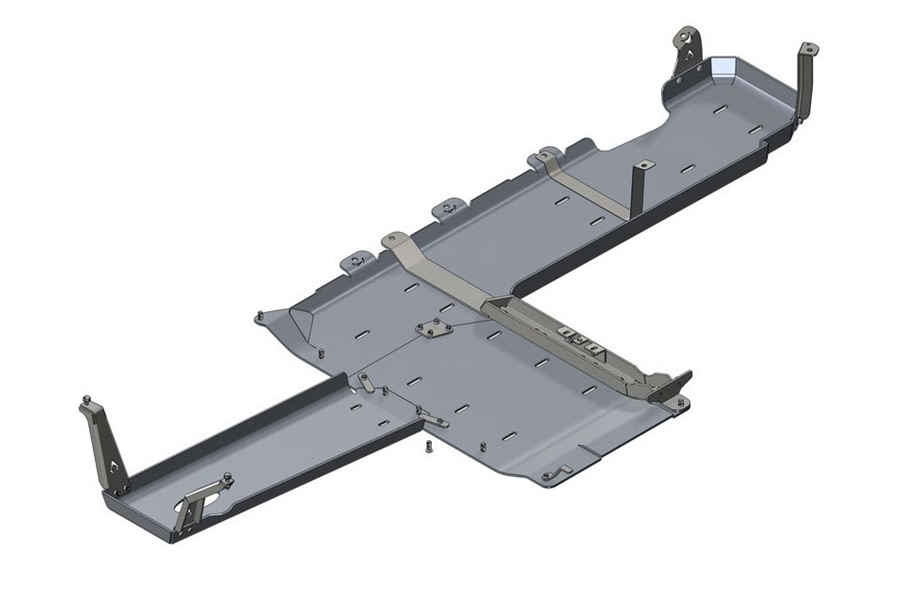 Community Media