SET YOUR VEHICLE
With the new year approaching, anticipation begins to arise for all of the new off-road trucks hitting the market which include updated iterations of modern technology. Three staples of the new overlanding landscape are getting a new makeover for their initial release including the 2023 Ford Bronco, 2023 Jeep Wrangler JL, and 2023 Jeep Gladiator JT. Each one of these vehicles have reached their peak in terms of capability and appearance off the factory line, but there are tons of aftermarket parts and accessories that have already been unveiled to help you take your off-road powerhouse to new levels. You will not have to wait to mod out these trucks until the industry catches up as the brands we work with are on top of having new and improved aftermarket parts and accessories in their inventory. Check out all of the confirmed parts and everything else we plan to offer in our catalog for these trucks right here at Northridge 4x4.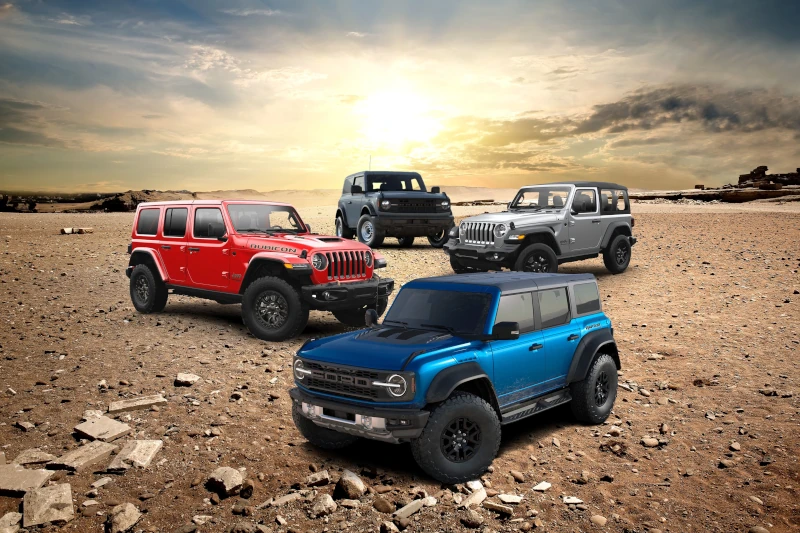 2023 Ford Bronco Breakdown
Of the three new truck models we'll be covering today, the 2023 Ford Bronco is going to see the least amount of changes. Most of the differences are in the exterior options that you'll have for customization including paint color and top options. The 2023 Brocno will see no changes in technology, interior, safety, security, or performance. All of the same packages will be offered including the new Heritage and Heritage Limited packages that are modeled after the current Big Bend and Badlands packages seen on previous Bronco model years. When it comes to the exterior, you have some new paint finish color options that include Azure Grey Metallic, Robin's Egg Blue (w/ Heritage Limited Package Only), and Yellowstone (w/ Heritage Limited Package Only). There will be some colors that are going to eliminated from the lineup that include Desert Sand and Cyber Orange Metallic. Where there will be the most change with the new Bronco is in the options for factory hard and soft tops. With the new the new Heritage and Heritage Limited packages, you will have the option to have a dual top or a modular hard top. The dual top features the same Oxford White modular hardtop with the added bonus of being able to switch to a simple black soft top. In any of the other packages being offered this year, you have the same modular or dual top options all with the same shadow black finishes. Aside from appearance and finish, the new 2023 Bronco is nearly identical to it's previous model year, making it easy for our manufacturers to keep up with the demands of aftermarket modifications. Here at Northridge 4x4, you'll find an entire selection of performance parts and accessories compatible with the
2023 Ford Bronco Base 2.3L 4-Door
,
2023 Ford Bronco Base 2.7L 4-Door
,
2023 Ford Bronco Base 2.3L 2-Door
, and the
2023 Ford Bronco Sport Base 1.5L
. Each of these pages features every product compatible with a particular sub model, or you can simply input your specific vehicle and search for specific products while using the product pages for confirmation on fitment.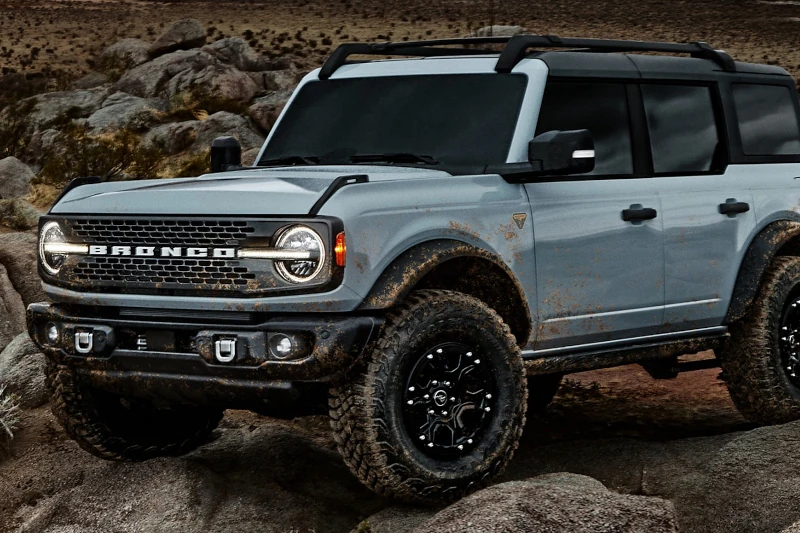 2023 Jeep Wrangler JL Breakdown
In general, the Jeep Wrangler JL changes slowly over time, and with the new 2023 models finally hitting the showroom floor, it's best to keep up with everything new so you can easily outfit your new ride with additional performance modifications without a ton of hassles. In this particular model year, the Wrangler continues to offer a body-on-frame design, two body configurations (two-door or four-door), front and rear 5-link suspension system, solid axles, and electronic lockers. Aside from just a few new features and the Freedom Edition (available for a limited time), the Jeep Wrangler remains extremely similar to it's previous 2022 model year. If you've decided to go with the Freedom Edition, it should be noted that it was based on the Sport S trim and comes equipped with exterior enhancements such as steel rock rails and an LED headlamp and fog light grouping, along with military-themed exterior an minor interior adjustments. For the 10 additional trims, Jeep replaced the Snazzberry colorway with their Earl grey paint that features an aquamarine tint to it that will be available for the entire model year. The Rubicon submodels now come standard with two new wheel designs that now are 17" in diameter. You'll also be pleased to know that these Wranglers also come with fog lights, tow hooks, skid plates, and manually cranked windows and door locks. When it comes to throwing down power or it's ability to conquer challenging terrain, Jeep still offers six powertrain options for the 2023 models. The basic engine is a 3.6L V6, and can be paired with either an 8-speed automatic transmission or 6-speed manual transmission. Jeep also offers their 2.0L turbocharged four-cylinder engine as a plug-in hybrid by utilizing two electric motors and a 400-volt battery pack, along with their basic 3.0L V6 EcoDiesel engine that outputs an impressive 260HP and 442 lb-ft of torque. At the top of the list, the Rubicon 392 maintains its 6.4L Hemi V8 that can handle just about anything you throw at it with ease. With only minor adjustments to the exterior and technological aspects of this vehicle, our manufacturers are able to pump out plenty of performance parts and accessories compatible with the new model year. Here at Northridge 4x4, we've already confirmed a ton of parts that fit with these new 2023 Wranglers, so check out the entire list of 2023 Jeep Wrangler JL Performance Parts & Accessories we have to offer. You can also select your specific vehicle and search for individual parts while navigating the site.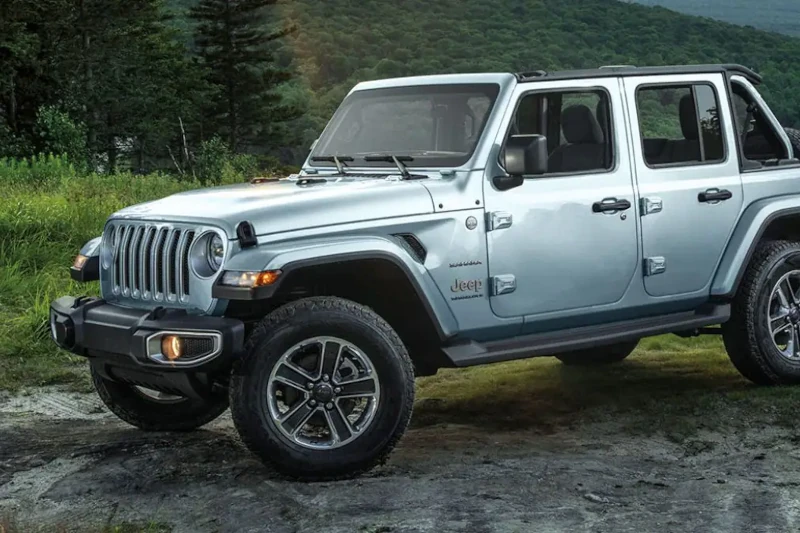 2023 Jeep Gladiator JT Breakdown
As the Jeep Gladiator JT enters its fourth year of production, there are a few things to note about what's changed and everything that's stayed the same from the previous 2022 model year. Similar to the Jeep Wrangler JL, the Gladiator is also getting it's own Freedom Special Edition Model that is available for a limited time. The Gladiator's freedom model is quite the upgrade as it comes equipped with black aluminum wheels, premium LED lighting, steel front and rear bumper, rock rails, and leather with cloth trimmed bucket seats. If you're one of the lucky 2,000 individuals to get your hands on one of these models, chances are you won't need too many performance or overland upgrades. For the standard trim options, the most notable changes made to the exterior include the addition of decals on the fender and the replacement of the Snazzberry colorway with Jeep's High-Velocity Yellow. More than a few trim changes have been developed starting with the Gladiator Sport & Sport S (Manual) featuring a new overland front bumper with accent colors. The Gladiator Sport S (2TS) will now no longer have standard body-color fender flares while featuring a 10lb. increase in max payload rating. Moving on, the Willys (2TW) package now features a user-friendly technology package that includes proximity keyless entry, remote start, garage door opener, and impressive 7-inch display. Jeep is also offering a high altitude capacity package that includes a steel front bumper, rock rails, and a front off-road camera with painted rear bumper. It should be noted that all of the powertrain and safety options remain the same for the 2023 model year, giving you a unique vehicle with unsurpassed capability each time you get behind the wheel. While top options remain generally standard with the Softtop, Hardtop and body-color hardtop options, Jeep allows you to also choose a Sunrider Flip Top for Hardtop, offering a front-row soft top configuration that easily flips back for an immersive open-air driving experience. Many models will even come equipped with dual door options that come standard with matching body-color half doors conveniently packaged inside the vehicle. This means you can switch up the look of your truck at a moments notice by taking off the factory doors and replacing them with the included half doors. While a few aspects certainly changed this year, we still offer thousands of 2023 Jeep Gladiator Performance Parts and Accessories that ensure a perfect fit, form an fucntion on your new rig.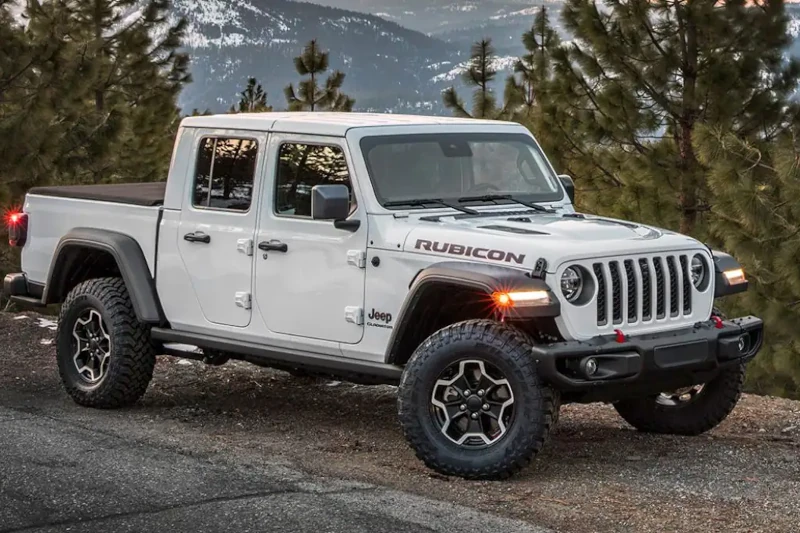 ---
2023 Jeep & Bronco Performance Parts & Accessories: