SET YOUR VEHICLE
JW Speaker 8700 Evolution J2, Black Bezel Headlight Kit
3

Reviews
Customer Photos and Videos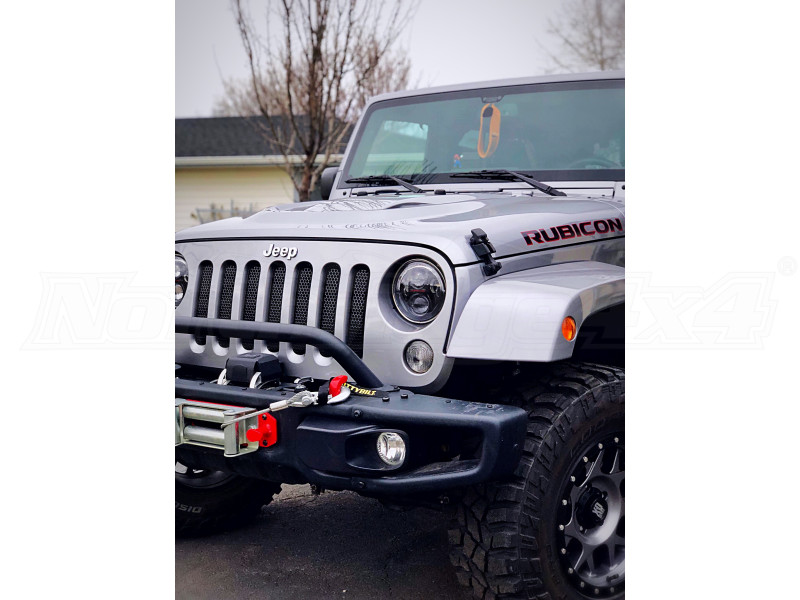 Good experience so far
7 months ago
WShawlee
I've had these in use for about three weeks at time of writing, and they've been exposed to higher temperatures (35C +), and torrential rain, no exposure yet to extreme cold (but that's coming). Key points so far: -Broader beam pattern than stock headlights -Much brighter and clearer light -No water ingress noted yet -Install was fairly straightforward The build quality on these is evident when unboxing, and generally seems to be reflected in daily use. Two things I found very disappointing is that there were no installation instructions in the box, and one of the wires in the connectors was not properly seated, and I had to to reseat the wire to ensure the light worked properly. These may seem like small things, but these lights command a premium price and are built specifically for the Wrangler; the wires should have been caught by factory QA/QC, and there should have been installation instructions in the box. When doing the install, if you've had your Wrangler for a few years, I'd recommend buying replacement bezels to go along with the new lights. Over time the angle clips that screw into the surrounding frame, and which keep the headlight in place, can wear out and fall off. So, new bezels are not a bad idea when installing these lights.
Was this review helpful?
1 of 1 people found the following review helpful
JW EVO J2
12 months ago
Wrangler22
I found myself buying cheap off brand lights for the last couple years and would get tired of them not performing to my expectations. Yes I know, I did it to myself. I finally bought a pair of these and WOW, they are AMAZING!!! The build quality, performance and spread of these lights are incredible. Don't wait another minute to buy these!
Was this review helpful?
2 of 2 people found the following review helpful
easy to put in.
1 year ago
divitdean
Love the headlights.
Was this review helpful?
Community Media