SET YOUR VEHICLE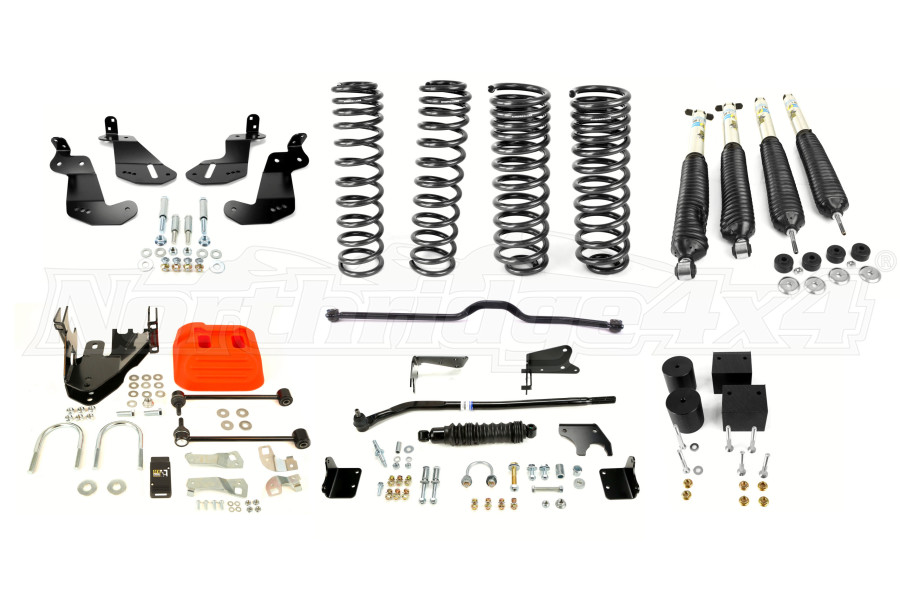 Product Media
3-3.5in Lifts

>

AEV 3.5in DualSport SC Suspension System - JK 4dr
AEV 3.5in DualSport SC Suspension System
JK 4dr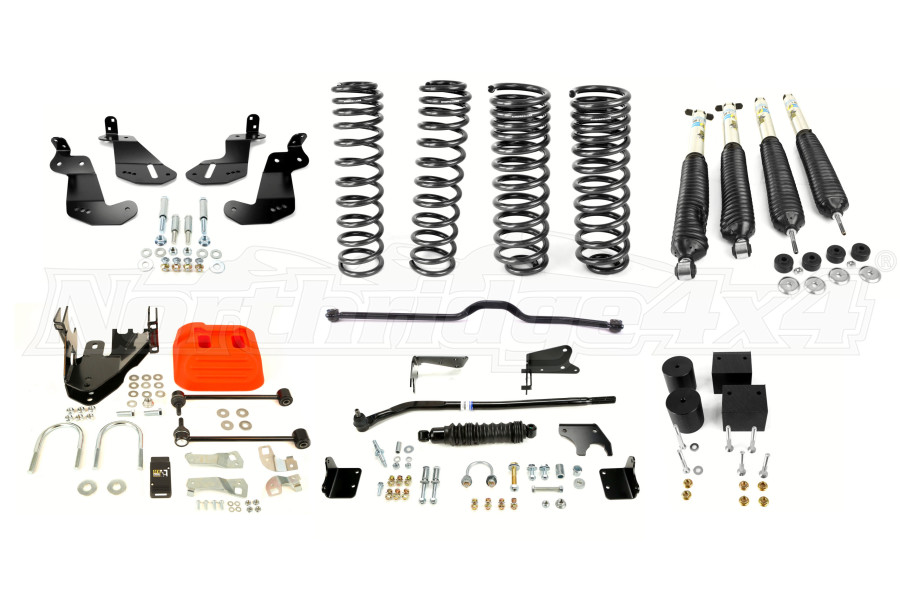 Features & Product Details
The AEV DualSport Suspension Systems feature several quality components that have been designed to improve the off-road dynamic of your vehicle. The DualSport Suspension setups combine OE-level suspension engineering with the extreme off-road capabilities of AEV's design to deliver unparalleled performance, and handling. 
AEV achieved this through the design of the control arms, track arms, and the steering. The geometry of every component has been optimized to accommodate the newly acquired posture of the vehicle. Geometry is where AEV DualSport Suspension Systems get much of their tremendous cornering and braking characteristics. And when the geometry is correct, the springs and shocks don't have to overcompensate for the lack of ride quality.
Once the geometry is correct, AEV puts focus on the springs. And relying on OE methods, this means the production of frequency-tuned coil springs that share harmonious oscillation characteristics to work as a matched set for both front and rear systems.  The benefits is that they help to to keep the JK balanced, and in contact with the road as much as possible in all speeds, and surfaces. 
Other features include:
•    Expedition-Ready and Daily Driven Practical: The AEV DualSport Suspension System enhances the vehicle to be able to surpass the OE off-road capabilities, without losing the ability to be streetable. 
•    Tuned Vehicle Dynamics: The DualSport System has been thoroughly tuned and ready for the unknown conditions you might put the vehicle through, even on trails you don't intend to.
•    Complete: The AEV DualSport JK systems are truly a stand-alone package that includes everything needed to elevate your vehicle properly. Including the shocks. 
PEOPLE WHO VIEWED THIS ITEM ALSO VIEWED