SET YOUR VEHICLE
$
508.99
$508.99

Bundle Savings:

MSRP:

$559.90
Buy as a package deal and save: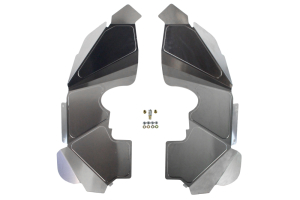 Poison Spyder Front, Rear Fenders and Inner Fender Package - JK
As low as
$1,217.97
View Product
---
Mfgr. Warranty:
1 Year Limited
"Customers will get tire coverage for a wide range of tires with the Poison SpyderJK Crusher Flare. This product is made from laser cut steel so it is going to be able to conform to everything perfectly and with no additional problems. The Poison SpyderJK Crusher Flare was designed to be resistant to corrosion. It's also aesthetically pleasing and has a low profile thanks to the flat head cap and some of the other features. The installation of the Poison SpyderJK Crusher Flare should be relatively easy, with only some drilling and some additional installation of the fasteners required. Customers will get tools in the entire package that will make all of this possible. The inner brace kit should allow for greater structural rigidity. The Poison SpyderJK Crusher Flare can provide vehicles with plenty of strength when it comes to their inner structure. The laser cut and brake-formed components are going to work very well when it comes to making sure that customers are going to be able to get a lot of use out of the Poison SpyderJK Crusher Flare. The LED component can be part of the running lights of the Jeep, and that is just going to make it easier for people to be able to get the illumination that they need with the Poison SpyderJK Crusher Flare. The bare steel structure is very high-quality and it's going to be easy for people to get a great deal of use out of something like this for a long period of time."
PEOPLE WHO VIEWED THIS ITEM ALSO VIEWED
Hands down best fender flares for the JK's
azkrawler26
20 days ago
I was shocked by the build quality of these fender flares, very heavy duty and beefy!! I went with the steel fender flares, no point in running aluminum. Coming from a steel fabricator, these are probably the best fender flares I seen that are top notched, well worth the price!! Awesome!!
---
Comment
Nice rear
2 years ago
Love the poison spyder rear fenders Peace of mind if I run along a rock and I know I won't get damage to my jeep Instructions not all that great But figured it out After that it was a breeze
---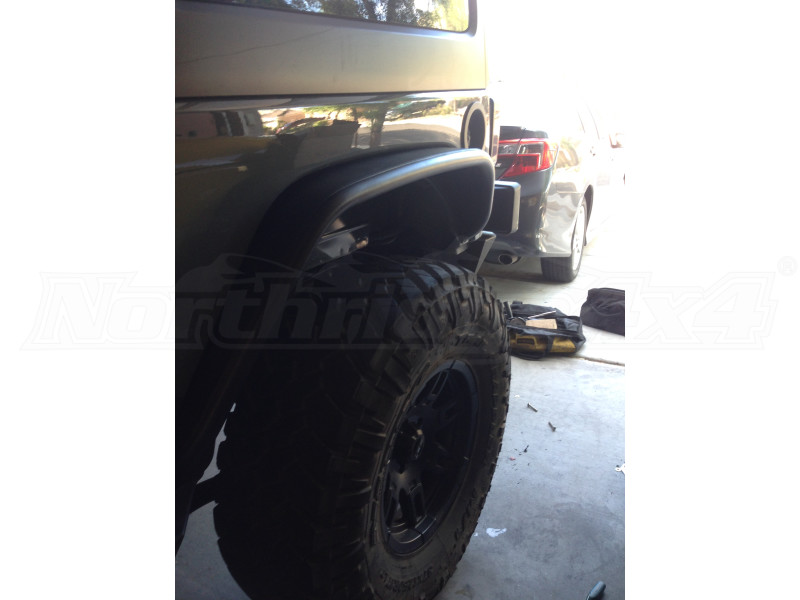 ---
Comment
Nice look
2 years ago
Not too bad on the instal, I love the look compared to others I've seen. The fit is great. my top recommendation to others when inquiring about fenders.
---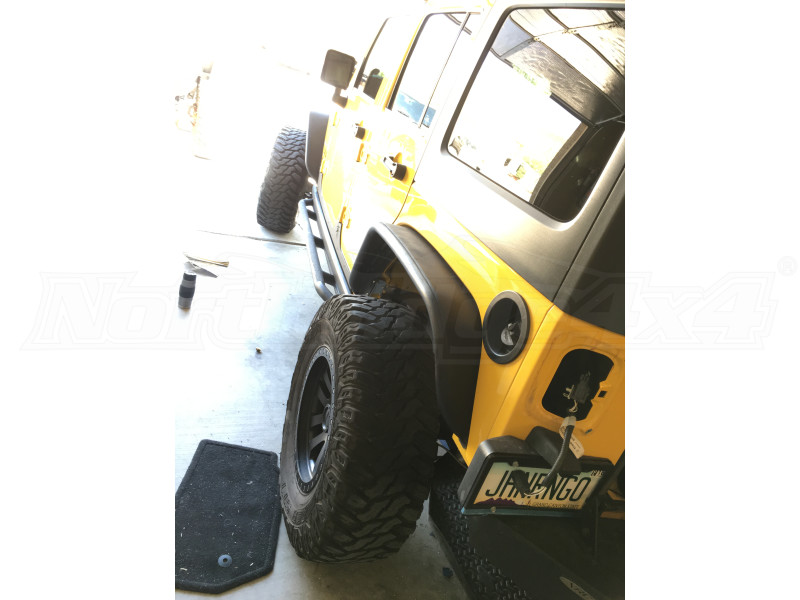 ---
Comment