SET YOUR VEHICLE
Buy as a package deal and save: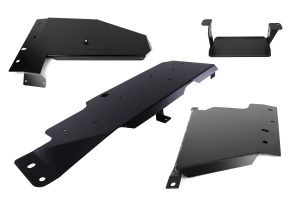 ROCK HARD 4x4 SKID PLATE AND EVAP SKID PACKAGE 2dr
As low as
$389.95
View Product
See (3) package deals that contain this product
Material Thickness:
3/16in
---
Mfgr. Warranty:
Limited Lifetime
Hardcore rock crawlers and light duty fire road explorers can utilize the Rock Hard 4x4 skid plate system for their build list. The 3/16"" thick plate steel skid plate protects the engine oil pan from trail debris and other obstructions. This unique design provides the only skid plate system to fully protect your dual catalytic converter system!
This 3/16"" thick skid plate is manufactured using a solid sheet of steel that's formed and hand welded into its protective design. It features creature comforts including a laser cut access door for the drain plug and RH4x4 exclusive ""rock dome"" bolt head protectors to be used with the factory supplied mounting hardware. This skid system is undoubtedly the industry's best premium system available.
RH4x4 is first to use laser cut and precision bent drop brackets that use the frame, not the motor mount, as front support locations. This means the skid transfers zero engine and transmission vibration throughout the chassis. This allows the motor and transmission to continue to flex in their mounts naturally without bracing them to the frame rails. This creates a smoother, quieter ride that lacks the annoying creaks, ringing, vibrating and harsh performance of inferior systems. The rear of our skid plate mounts to the transmission cross member.
NOTE: Aftermarket cross members may require customer supplied bolts. The pattern is correct but some manufacturers are using different thread patterns. As with any major vehicle upgrade peace of mind can be included with the help of professional installation of the system.
Very beefy skid plate
1 year ago
I reserched skids for a long time before settleing on the Rock Hard steel skid plate. I liked the easy installation and how it attaches compaired to others that attach to the oil pan themselves. Very beefy skid and works well. You can get a VERY good look of it in my attached photo...
---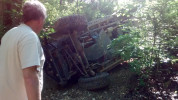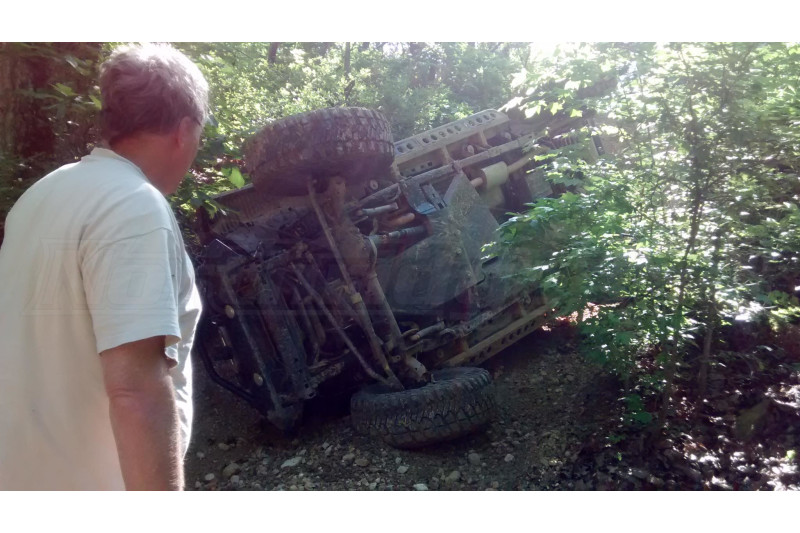 ---
Comment
Rock Hard Skid "ROCKS"
cctx50
2 years ago
I recently purchased a Rock Hard Skid for my 2013 JKUR Auto. Soon after installing I went to Jeep Jamboree Texas Spur. I must say, that I am glad that I went this route. The RH skid surely protected my Jeep. I would highly recommend Rock Hard Skids.
---
Comment
Solid Skid Plate
Damtall55
2 years ago
My Rock Hard 4x4 Oil Pan, Transmission and Catalytic Converters skid plate is solid and provides great protection. It comes powder coated black and has tapered bolt head protectors. The updated version of the Skid Plate has a trap door for oil changes instead of the round hole in the older versions. The trap door is solid and provides more room to change your oil, plus it has the same tapered bolt head protector. The installation instructions provided with the skid could have been better, but the skid is pretty easy to install and there are some great videos on Rock Hard 4x4 Website that I recommend watching before installing. Overall this is a solidly built skid that provides great protection for your Oil Pan, Transmission and Catalytic Converter.
---
Comment