SET YOUR VEHICLE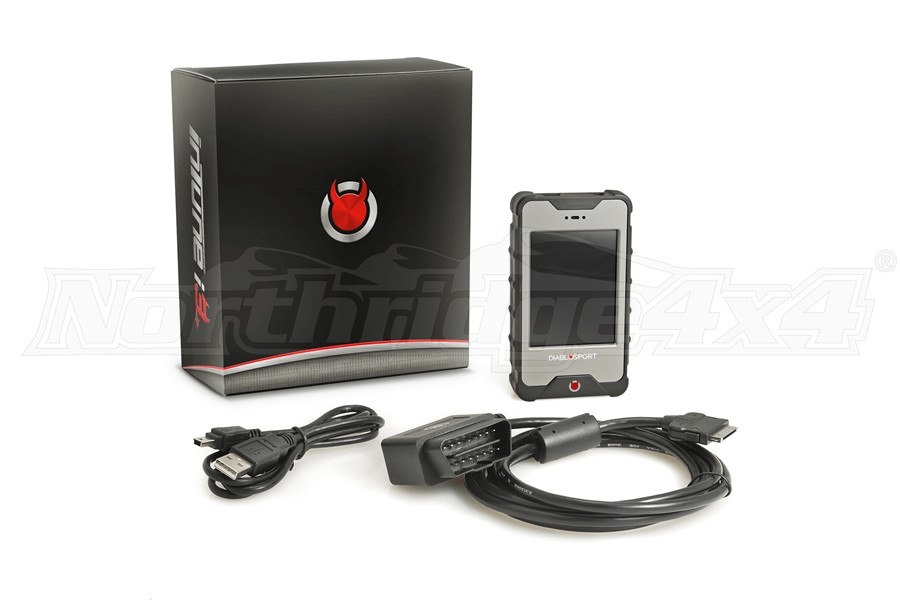 Product Media
Programmers & Tuners

>

Diablo Sports inTune i3 Platinum Programmer - 2018-2020 JL
Diablo Sports inTune i3 Platinum Programmer
2018-2020 JL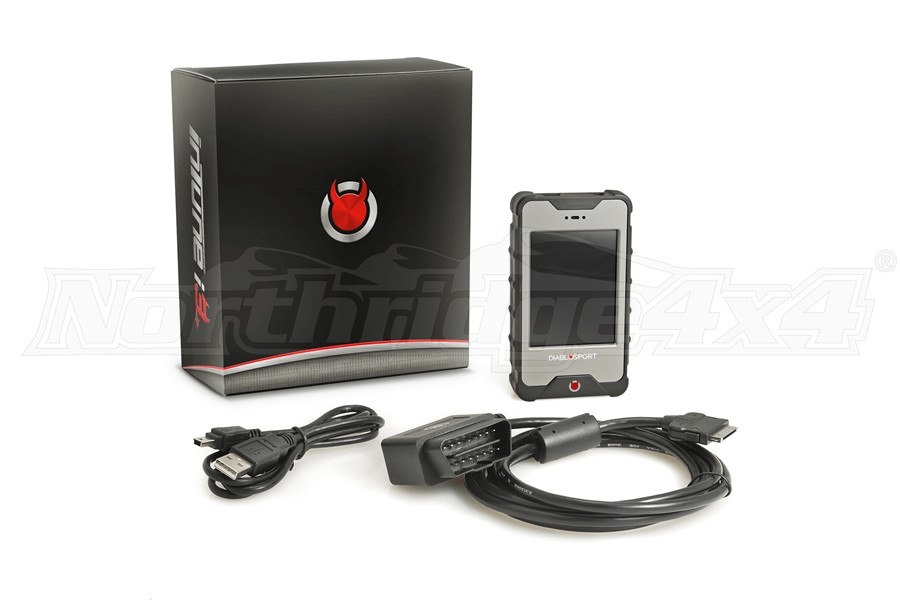 Features & Product Details
If you are a horsepower junky and you need a fix, look no further. DiabloSport's inTune i3 Performance Programmer is an easy way to boost power without even popping the hood! You get a performance upgrade that makes your throttle more responsive, optimizes drivability, and even adds some bottom-end horsepower! The inTune i3 programmer is pre-loaded with dyno-tested performance programs designed specifically for your car or truck. Within minutes, you could add horsepower and torque with no other tools required!
This PCM Swap kit includes an inTune i3 and a one-time unlocked PCM cross shipment for your Jeep vehicle.
NOTE: This SKU does not include a PCM at the time of purchase.
This product is not street legal and may only be used on Racing Vehicles. Racing Vehicles must be used exclusively for racing or other forms of competition. Racing vehicles must not be registered and must never be used on the street. It is illegal to install this product on a registered vehicle and use it on the street.
Features
Add Horsepower, Torque and Fuel Economy to your vehicle without even popping the hood!
Featuring the latest generation ARM processor. The device's display has a higher resolution screen and an exceptionally responsive touch pad.
DiabloSport's pre-loaded tunes are dyno and street tested to ensure optimal power and drivability gains. Basic installation, big power gains!
Easy tune asks you for what octane gas you want to run, if you've changed your tire size, if you want to remove the speed limiter and more. It's the perfect way to drop a tune on your ride in minutes!
The i3 retrieves diagnostic data of how your vehicle's tune is performing. Export all of your data to a PC and play it back on DiabloSport's Data Viewer logging software.
Update your i3 software on virtually any computer- Mac, Windows, Linux. Update times are faster than ever, even large updates only take about 5 minutes.
Regardless of whether you purchased an i3 for a Chrysler, Ford, or GM- you can buy an additional license to tune ANY vehicle supported by DiabloSport!
This item requires a Modified Vehicle PCM Prior to Programming
Purchasing this SKU includes an PCM \Swap\- DiabloSport will ship you a modified PCM and you will ship your vehicle's stock PCM back to us.
93 Octane Performance Tune: 29HP 37TQ
91 Octane Performance Tune: 25HP 29TQ
87 Octane Performance Tune: 17HP 18TQ
Off-Road Crawl Tune 25HP 29TQ
MPG Booster 2mpg
Touch Screen - Y
WiFi Updates - Y
Data Logging - Y
Check Clear DTCs - Y
5 Volt Data Logging Inputs - Y
Accepts Custom Tunes from CMR - Y
Calibrate Speedo for Tire Size - Y
Cooling Fan Control - Y
Throttle Booster - Y
Fuel Rich/Lean Adjustment - Y
Spark Timing Advance/Retard - Y
Idle RPM - Y
Top Speed Limiter - Y
Rev Limiter - Y
WOT Spark Timing Advance/Retard - Y
Performance Tests - Y
Color Touch Screen Display - Y
Color Screen - Y
Specifications
Speedometer Correction:
Yes
Tire Pressure Monitoring Recalibration:
Yes
Return Policy:
Not Specified
PEOPLE WHO VIEWED THIS ITEM ALSO VIEWED